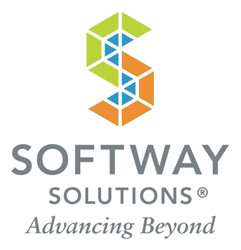 Our deepest gratitude goes out to Mashable and all our followers
Houston, Texas (PRWEB) January 12, 2015
Mashable released the Top 25 most noteworthy Vines of 2014, with the work of Softway Solutions' Frank Danna and Hunter Harrison making the list. The social media marketing duo received recognition for two Vines produced for Hot Wheels.
"It's very rewarding and encouraging to receive recognition from a social media powerhouse such as Mashable," said Harrison, "Our deepest gratitude goes out to Mashable and all our followers, for taking the time to support the passionate work we've been doing."
The top 25 Vines were selected from the 28 Vine challenges posed by Mashable in 2014. The Softway Vines were two in a series, intended to recreate and encourage the playful culture that is the Hot Wheels brand.
"Similar to Vine, Hot Wheels is about more than just the final physical product. It's more than just toy cars; more than just a short-form video platform. Both challenge an individual's creativity, imagination, and ingenuity by giving them a limited set of specific tools to build with. This limited functionality is done intentionally. It's what makes short-form video marketing so purposeful, unique and impressionable. And, likewise, what makes Hot Wheels so fun!" Danna said.
Softway Solutions is an interactive marketing agency delivering seamless digital integrations since 2003 and currently employs over 200 full-time staff members in Houston, Texas, USA and Bangalore, India. Offering services such as multimedia, user experience, branding, software development and digital marketing, the company focuses on providing integrated products that drive profitability. This attention to maximizing return on investment has served as a key element of Softway Solutions' growth.
The company has been named one of Houston Business Journal's "Fast 100" in both 2011 and 2012, as well as HBJ's Top 50 "Fast Tech" companies for 2014. Frank and Hunter have also been recognized as two of the best short-form content creators for brands by AdWeek.