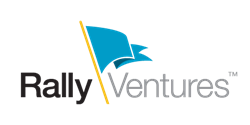 Our impact comes from the intensive, hands-on involvement of a team that offers the strategic, technological and operational guidance needed to establish market leadership. -- Charles Beeler, Rally Ventures
Minnetonka, MN (PRWEB) January 07, 2015
News Facts:
In 2014, Rally Ventures funded four business technology startups with capital provided by Minnesota-based investment partners. Six additional investments were made through Rally Ventures' Menlo Park, California office. Rally Ventures is one of only two venture capital firms with offices in both Silicon Valley and the Minneapolis area that invests in business-to-business technology companies.
2014 Investments by Minnesota-based Rally Ventures investors include:

Cloud Elements, a cloud API integration service that enables SaaS application developers to rapidly deliver apps that connect seamlessly with other leading cloud services
Elevate, a SaaS application that allows retailers and restaurants immediate feedback from real customers in order to improve the customer experience
Kapta, a cloud application that provides executives an easier way to communicate, align and track company initiatives and performance in real time
Visitrend, a cloud application that enables companies to proactively respond to threats and performance issues
Rally Ventures' latest investments build on the firm's proven strategy of heavily concentrating its resources on a select number of targeted Startups to spur rapid growth. To support its growing portfolio, the firm has also added four new members to its team of nearly 100 enterprise technology professionals, senior business leaders, successful entrepreneurs and recognized technology experts tasked with helping Rally Ventures identify and evaluate investment opportunities, as well as work with the investment team to help these companies succeed.
Minnesota Investment Expertise:
Since 1997, Rally Ventures co-founders and venture capital industry veterans Charles Beeler and Jeff Hinck have invested in a number of enterprise technology startups in Minnesota, driving startup activity and job growth for the region. Rally Ventures is the lead investor in Sport Ngin, which has added more than 100 employees in the past year alone.
Together, Beeler and Hinck have generated more than a six-fold return on companies in which they co-invested. Successful exits of Minnesota-based startups include Compellent (acquired by Dell subsequent to IPO), Enstratius (acquired by Dell), NuSpeed (acquired by Cisco) and Sistina (acquired by Red Hat).
Both partners have deep roots in the local business economy serving on the boards of numerous area technology companies and actively supporting the local non-profit community. In addition, Hinck has twice headed up the Minnesota Venture Capital Association, representing the state's venture capital firms and venture-backed startups to the national organization.
Quotes:
"Most traditional venture capital firms invest hierarchically, with a handful of companies commanding heavy financial investments, while the remainder of the portfolio receives just a fraction of the total resources, " said Jeff Hinck, co-founder and General Partner of Rally Ventures. "The truth is that all of these startups have the potential to thrive on very lean funding amounts if given the proper guidance and direction."
"At Rally Ventures, recognizing great potential is table stakes," said Charles Beeler, General Partner and co-founder at Rally Ventures. "Our impact comes from the intensive, hands-on involvement of a team that offers the strategic, technological and operational guidance needed to establish market leadership. By frontloading expert involvement as early as possible, we can help the startups in the Rally portfolio go faster while using less capital."
"As our first institutional capital, Rally has stood out in its ability to synthesize data from across the startup ecosystem and assist us in making informed decisions on everything from executive compensation, commission structures, stock option grants to future round valuations and other crucial early topics," said Justin Kaufenberg, co-founder and CEO of Sport Ngin "They have also been instrumental in introducing us to later round investors."
About Rally Ventures
Rally Ventures empowers entrepreneurs to go further faster. Rally invests exclusively in early-stage business technology companies, focusing on big data, cloud technologies, infrastructure software, mobility, IoT, SaaS, security, and storage. The Rally platform includes a dynamic network of nearly 100 Rally Tech Partners — visionaries, technologists, and executives who provide support and inspiration when needed to help growing companies break away from the pack and become tomorrow's technology leaders. For more information, visit rallyventures.com.