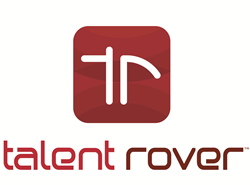 Hong Kong (PRWEB) January 07, 2015
Talent Rover, provider of cloud-based software built for managing the entire staffing and recruitment workflow, today announced the opening of an office in Hong Kong. The new sales and operations center will serve staffing and recruitment firms throughout Asia-Pacific. With offices in San Francisco, London, Dublin and Hong Kong, Talent Rover now offers a local presence in the world's most competitive talent markets.
Founded and designed by recruitment leaders, Talent Rover is driven by "on the desk" experience and the demands of a globalizing industry. The cloud-based software reduces the most complex and tedious parts of the recruitment workflow into fast, intuitive processes so that recruiters can make more placements in less time. Built on the trusted Salesforce Platform, Talent Rover is native in 20 languages and supports over 100 currencies. The solution is designed to adapt to the local labor regulations of any country and support firms of any size.
"Our new and existing customers in APAC motivated us to establish a permanent presence in the region," said Brandon Metcalf, co-founder and COO of Talent Rover. "We're making a long-term commitment to APAC in order to serve these customers and meet high demand for recruitment technology globally. In the coming months, we will build a local team, participate actively in recruitment events and continue to support the growth and vitality of APAC's recruitment community."
The Hong Kong office is located at the International Commerce Centre in Kowloon. For more information, visit http://www.talentrover.com
About Talent Rover
Talent Rover makes staffing and recruitment software the way it should be: simple, mobile, devoted to increasing efficiency and profitability across the entire workflow. Built by recruiters for recruiters, Talent Rover eliminates tedious processes and repeat data entry so that recruiters can spend less time dealing with technology and more time making placements. The software combines sales (CRM), recruitment (ATS), human resources (HRIS) and back office in one cloud-based solution. Talent Rover also gives firms a competitive edge with real-time dashboards, recruitment-specific software integrations and the global capabilities of the Salesforce Platform.
Power any size firm, anywhere in the world. Make fewer clicks and more placements.