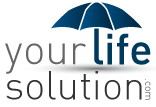 Clearwater, FL (PRWEB) January 07, 2015
YourLifeSolution.com, a website which displays instant life insurance quotes to consumers and was created without an insurance website builder program, is today debuting an offer to allow other independent life insurance agents the ability to buy the design and template of YourLifeSolution.com for their own use. According to YourLifeSolution.com, this would include the WordPress installation, paraphrased text, instant quote engine, and all other relevant parts of the website to allow it to function.
"Many agents will try to build their own website with one of the many insurance website builder programs available online. Most agents will end up with a website that looks very similar to many others that have been created by doing this and functionality will usually still be limited to only allowing the consumer to request a quote but not view their own instantly. The only catch to receiving this low-cost website template and quote engine, if you can call it a 'catch,' is that it is necessary to contract with the general agency that provides the quote engine as well. Agents won't be beholden to submit any or all of their business to said general agency, but I would say they are by far the best operation I've ever worked with," said Eric Smith, the founder and independent life insurance agent of YourLifeSolution.com
Life insurance agents interested in viewing more information about this alternative to an insurance website builder program can view it here:
http://yourlifesolution.com/lifeinsurancequotes/turn-key-life-insurance-website-for-sale-insurance-website-builder/
YourLifeSolution.com encourages everyone to view their own life insurance rates within the quote tool on the front page of the service's site. Consumers can also get instant life insurance policy quotes by phone at 888.374.2764.