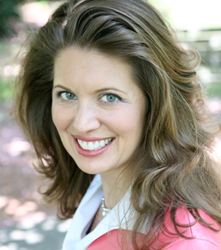 "Diane's technology background was one of the main reasons we brought her on as COO." –Kevin Maggiacomo, SVNIC President & CEO
Boston, Mass (PRWEB) January 08, 2015
Sperry Van Ness International Corporation (SVNIC), a commercial real estate services franchisor, announces Diane Danielson, Chief Operating Officer, will be a technology panelist at the 4th Annual Real Estate Weekly Women's Forum in New York, New York on February 25, 2015.
More than 550 women investors, owners, developers, and professionals will come together at the Wyndham New Yorker Hotel in New York City to focus on this year's theme–"Women Helping Women." Each year, Real Estate Weekly turns the spotlight onto the female real estate leaders making strides in New York City and surrounding areas.
As an avid proponent of commercial real estate technology, Danielson is excited to be selected as part of the panel for 2015, stating, "commercial real estate has been slow to adopt many standard technologies, but this is going to change in the next few years." Danielson adds, "As more and more opportunities in real estate open up to Millennials, they are going to expect a certain level of technology. That's why it's important for conferences like the Real Estate Weekly Women's Forum to have technology panels."
Kevin Maggiacomo, SVNIC President & CEO, believes that Danielson is a perfect spokesperson for CRE technology. Maggiacomo adds, "Diane's technology background was one of the main reasons we brought her on as COO. As a franchise operation, it's crucial for us to leverage technology in unique ways so that our franchisees get the benefit of a national firm, but can maintain their local ownership."
About Diane Danielson
Diane Danielson serves as Sperry Van Ness International Corporation's Chief Operating Officer, overseeing operations and brand development. Diane is a former attorney, accomplished speaker, published author, and widely recognized social media expert. Formerly VP of business development for corporate services and strategy at Spaulding & Slye/Colliers (now Jones Lang LaSalle) and before that, head of marketing for Meredith & Grew/ONCOR (now Colliers International Boston), Diane went on to publish two books and found the award-winning Downtown Women's Club national network. In 2006, she launched the first social network for businesswomen in the U.S. Over the past decade, Diane has been featured in the New York Times, Forbes, and other noteworthy publications; has been a regular contributor to the Boston Globe and Entrepreneur.com. Diane has been a speaker on leadership, networking, and social media at companies like Johnson & Johnson, Amgen, and EMC, as well as for organizations like NEHRA (New England Human Resources Association), NAIOP, IFMA, and SMPS.
About Sperry Van Ness International Corporation
Sperry Van Ness International Corporation (SVNIC), a commercial real estate brokerage franchisor headquartered in Boston, MA, is one of the industry's most recognized brands based on the annual Lipsey Top Brand Survey. With more than 180 locations in 200 markets, Sperry Van Ness® Commercial Real Estate Advisors provide sales, leasing, and property management services to more than 5,550 clients worldwide. SVN® Advisors also represent clients in auction services, charter schools, corporate real estate, distressed properties, golf & resort, hospitality, industrial, investment services, land, medical, multifamily, office, retail, single tenant investments. All Sperry Van Ness® offices are independently owned and operated. For more information, visit http://www.svn.com.
###
Contact
Maggie Flaherty
VP of Marketing, SVNIC
617.413.0466
maggie.flaherty(at)svn(dot)com