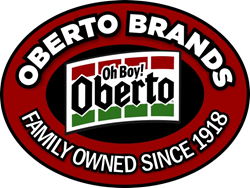 KENT, WA (PRWEB) January 08, 2015
Oberto Sausage Co. DBA Oberto Brands, the nation's leading all-natural jerky manufacturer, today announced that its Board of Directors named Thomas Hernquist as the company's President and Chief Executive Officer effective January 20, 2015.
Hernquist brings a background of over 25 years of general management and marketing to Oberto with extensive experience in snack foods across multiple categories. Most recently, Tom was President of Nice-Pak Products the largest global leader in retail pre-moistened wipes. Prior to this Tom held multiple leadership positions, including President of Hershey USA, Senior Vice President of Marketing at Jim Beam Brands and Senior Vice President of Marketing at Nabisco. In addition, he was a General Manager for Kraft Foods' Entenmann's division and had several marketing positions at Frito-Lay.
"We are thrilled that Tom Hernquist will be joining the company," said Ron Brake, Oberto Chairman. "Tom brings a track record of innovation and operating discipline, and he truly understands the snack foods landscape having held leadership positions at Hershey, Nabisco and Frito-Lay," he added.
"I am proud to work with such an iconic brand as Oberto" said Hernquist. "The meat snacks category is on trend providing a healthier alternative to time-starved consumers. Great tasting products are critical in snack foods and the Oberto products are superb. With the appropriate blend of Innovation, marketing, and sales execution the upside in this business is fantastic. I look forward to working with all the associates at Oberto and our retail partners."
Hernquist will be relocating to the Oberto headquarters in Kent, WA.
ABOUT OBERTO
Family owned Oberto Brands is the nation's leading all-natural jerky snacks company founded by Constantino Oberto in 1918. The company's products are found in all retail channels and online at http://www.oberto.com The company's brands include Oberto All-Natural Jerky, Pacific Gold, Lowrey's and Oberto Classics.