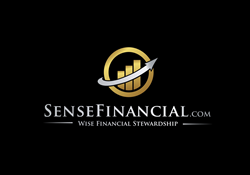 Trust deeds are guaranteed by a property, which lowers the risk of non-payment.
Los Angeles, CA (PRWEB) January 09, 2015
Allianz Life published a survey on December 1, 2014 titled Consumers' Top Focus: Guaranteed Income in Retirement and a Level of Protection. The survey shows that 80% of respondents thought it is important to have a guaranteed source of income in retirement. When given the choice between a 4% return investment with no risk of losing value, and an 8% return investment but with high risk, 78% of the respondents chose the former option.
While the economy is showing signs of improvement, many are still wary of volatile investments and look for more secure ways to invest. When it comes to their retirement, Americans do not want to face any risks.
To address this concern, Sense Financial recommends a Solo 401k plan for self-employed business owners and independent contractors. The retirement plan allows its owner to be in charge of investing their funds, while enjoying all the tax benefits of a qualified plan. Account holders can now tailor their portfolio to their risk appetite and investment style.
The Solo 401k plan also offers great flexibility when it comes to investment assets. Besides the low-yielding target date funds and the volatile stock market, plan holders are now able to choose real estate, private businesses, and precious metals, among other non-traditional options.
Once the account is set up and ready for investments, account holders are recommended to take advantage of this flexibility and explore other investment options. One of the most recommended investments for a Solo 401k plan - or any retirement portfolio - is trust deeds.
Sense Financial and Prudent Consulting have partnered up to offer trust deed investments to Solo 401k and Self-directed IRA plan holders. Trust deeds are guaranteed by a property, which lowers the risk of non-payment. The rate of return is also fixed in the loan contract.
This type of investment offers great security, coming close to a guaranteed source of income. With the average rate of return in the high single-digit range, trust deeds also beat out other secure options in term of earnings.
Sense Financial is California's leading provider of retirement accounts with "Checkbook Control": the Solo 401k and the Checkbook IRA. Over the years, they have assisted hundreds of clients to obtain checkbook control over their retirement accounts while providing them with the ability to invest in virtually any investment class, including real estate, private lending, mortgage notes and much more without the need for custodian approval.
To learn more about Solo 401k, please visit sensefinancial.com