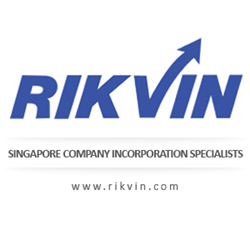 IRAS mandates that all tax returns must be filed by April 15 every year, and latest by April 18 if the individual is using e-filing facilities
Singapore (PRWEB) January 07, 2015
Rikvin, a popular company registration and work visa consultancy in Singapore, has come out with a new guide on the country's personal income taxation system for the benefits of new immigrants to the city-state.
"Our guide is a very important and timely tool for foreigners who have recently shifted or are contemplating shifting to Singapore. This so because foreigners, depending on their tax-residency status, are liable to income tax on all income derived from or accrued in Singapore. Generally, the the Inland Revenue Authority of Singapore (IRAS) treats non-Singaporeans and non-Singapore Permanent Residents as foreigners for tax purposes," noted Christine Lim, General Manager of Rikvin, while introducing her company's new guide.
Notably, how much personal income tax a foreigner pays depends on the length of his or her stay in the country.
If it is for at least 183 days in a calendar year – including weekends, public holidays, and any temporary absence from work for overseas vacation or official work – the foreigner is regarded as a tax resident by the IRAS. In such cases, the progressive resident rates apply, which range from zero to 20 percent with the topmost rates kicking in at S$320,000 annual income.
"If the length of stay is less than 183 days but more than 60 days, the foreigner is a non-resident for tax purposes, and his or her income earned in Singapore is taxed at a flat rate of 15 percent or at progressive resident rates, whichever gives a higher tax liability," added Lim.
Foreigners who are in Singapore for less than or equal to 60 days are not required to pay any taxes.
Furthermore, the guide details compliance requirements for all tax-residents in Singapore. "IRAS mandates that all tax returns must be filed by April 15 every year, and latest by April 18 if the individual is using e-filing facilities," said Lim.
The final section in Rikvin's guide lists the several tax rebate schemes Singapore Government has initiated for tax-residents in the country. These include rebates for supporting dependent spouse, child and parents; for buying life insurance policies; or for contributions made to the Supplementary Retirement Scheme.
-END-
Please click here to read the full guide.
About Rikvin:
Established in 1998, Rikvin has partnered with thousands of investors, entrepreneurs and professionals who want to work or do business in Singapore. Rikvin's areas of expertise include company Singapore company registration, accounting, taxation and other related corporate services. Rikvin is also a licensed employment agency and offers a full spectrum of Singapore work visa services for professionals who wish to relocate to Singapore.
20 Cecil Street, #14-01, Equity Plaza,
Singapore 049705
(+65) 6438 8887
media(at)rikvin(dot)com
http://www.rikvin.com