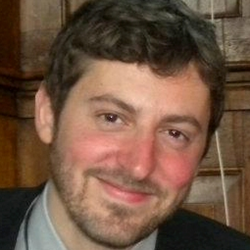 Yorba Linda, CA (PRWEB) January 07, 2015
Conducting multi-color analysis using flow cytometry requires preparing multiple panels of antibody staining cocktails with multiple antibodies. Cocktail complexity is increasing as more and more colors are used per assay. With so many reagents and pipetting steps, manual preparation is prone to human error, which may not be detected until the results are analyzed. If this occurs, it may require repeating the whole staining process for the entire batch of samples.
Advances in automated antibody cocktail preparation can streamline multi-color flow cytometry analysis and help avoid human errors while providing process data management.
Beckman Coulter is sponsoring a new, free educational webinar, "Optimizing Workflows in Flow Cytometry," which will help labs better understand how to optimize their flow cytometry assays. This webinar is ideal for flow cytometry researchers of all levels, core laboratory managers, and flow cytometry core facility staff.
Loic Tauzin is a Flow Cytometry Specialist at École polytechnique fédérale de Lausanne (EPFL – Lausanne, Switzerland). His career includes working with high content screening and assay development for a CRO in Bordeaux, France, and work as a scientific officer within the Flow Cytometry Core Facility at the University of Cambridge, UK. He holds a M.S, in Biotechnology from the Bordeaux Institute of Biotechnology (Bordeaux, France)
In this webinar, Mr. Tauzin will discuss:
•An Introduction to EPFL's Core Facility and its role in furthering flow cytometry research
•Workflow options for flow cytometry and multicolor assays
•Applications for Gallios combined with Kaluza Analysis and Kaluza Acquisition Software
•Benefits for core facilities, labs and companies
•Audience Q&A
The free webinar, hosted by LabRoots, will be presented on January 9, 2015, at 2:30pm CET, 5:30am PST, 8:30am EST.
For full details and free registration,click here.
About Beckman Coulter:
Beckman Coulter develops, manufactures, and markets products that simplify, automate, and innovate complex biomedical testing. More than 275,000 Beckman Coulter systems operate in both diagnostics and life sciences laboratories on seven continents. For more than 75 years, the company's products have been making a difference in peoples' lives by improving the productivity of medical professionals and scientists, supplying critical information for improving patient health, and delivering trusted solutions for research and discovery.
About LabRoots:
LabRoots is the leading scientific social networking website and producer of online educational events and webinars. And we are a powerful advocate in amplifying global networks and communities, and contributing to the advancement of science through content sharing capabilities and encouraging group interactions.
Founded in 2008, LabRoots emphasizes digital innovation in scientific collaboration and learning. We have become a primary source for current scientific news, webinars, virtual conferences and more. Join for free and become part of the largest scientific learning community in the world.