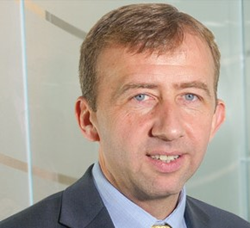 Working for Alliotts gives me the chance to be part of firm that is truly international but still of a size which allows me to have a one to one relationship with clients, and it's this which differentiates us from the larger national firms. - David Gibbs
London, England (PRWEB UK) 7 January 2015
Alliotts are delighted to welcome David Gibbs to Alliotts as a partner specialising in international corporate tax.
David was formerly a partner with PwC and Grant Thornton, dealing with clients ranging from technology start-ups right the way through to large multi national companies. In his role he will focus on providing high level international tax advice to entrepreneurs and privately owned businesses.
David said: 'Working for Alliotts gives me the chance to be part of firm that is truly international but still of a size which allows me to have a one to one relationship with clients, and it's this which differentiates us from the larger national firms. The uniqueness of the Alliotts offering means that I will be able to tap into a global network of contacts allowing me to provide really first rate support to clients looking to expand abroad or do business overseas, especially given the Government's £45m backing to encourage exports.'
Managing Partner Ian Gibbon commented: 'David's expertise will enhance our international tax offering, particularly to ambitious owner managed businesses. We've seen a real growth in our international sector particularly from owner managed businesses looking to expand abroad so we are delighted that David, with his impressive track record in this field has joined us.'
He added 'We are able to provide business advice and support globally through Alliott Group, a worldwide alliance of independent accountancy, law and consultancy firms which we founded in the 1970s and now extends across almost 70 countries and has 170 members. It is this, combined with David's experience and knowledge that will be a great asset to our clients for their international expansion plans.