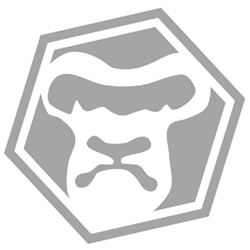 "Our aim is to show everyone that this is a special group that gets the game, provides its clients opportunities for today, while preparing them for the rigors of tomorrow"
ROCKVILLE, MD (PRWEB) January 08, 2015
Major League Baseball (MLB) Executives, scouts, and players alike, are taking notice of the innovative approach Culture39 is bringing to the Sports and Entertainment world.
For those who are not familiar with Culture39, they are a MLB agency launched in 2013 by the well-known Hairston baseball family. The natural player-relatable approach of the agency has resulted in an uncommon level of first-year success in this highly competitive marketplace. Besides their headline signing of Daniel Carbonell with the Giants, they have also added four additional MLB prospects and AA top prospect Viosergy Rosa.
"Our aim is to show everyone that this is a special group that gets the game, provides its clients opportunities for today, while preparing them for the rigors of tomorrow", said Jerry Hairston, Jr, who serves as the agency's Senior Advisor, as well as sits on the Board of Directors.
While the Player Agency business division has grown, Co-Founder Kevin Berry has overseen the launch of the Sponsorship and Endorsements division. Culture39 has already signed up half a dozen new clients for endorsement opportunities, with a staff in place to support them.
Berry went on to say, "Given our experiences and clientele, it only made sense to develop strategic partnerships that all of our clients can take full advantage of. We spent a lot of time identifying the right people, doing our due-diligence on companies, and developing killer networks. Naturally, this all led to the establishment of our secondary business vertical".
Beyond those two divisions, company Partner, Ariel Nunez, has his hands full building the Lifestyle arm of Culture39. It is quite evident that Ariel prides himself on being a Partner to each player, not just Culture39.
Nunez agreed by saying, "It is not an easy path that we have chosen. As we say 'when you are with us, you are like family'. Well, providing that level of support and service requires hours, days and weeks of listening and planning. Moreover, responding with both short-term and long-term solutions. We make that commitment because that level of support is in our DNA - we know it's the right thing to do and our guys deserve it".
Another set of recent moves that have less flair, but are invaluable for the organization's future have been the additions of George Hairston and Daniel Berry to the Executive Team.
"We are absolutely thrilled to have them working with us. To take critical challenge areas such as Capital Development and Finance and have it guided by their expertise is really something special", said Charles Hairston, Co-Founder and CEO, Culture39.
George Hairston joined the Culture39 team to provide the support needed to maintain the rapid growth of the company. He brings experience in strategy at Fortune 500 companies. As VP of Capital & Business Development, George is tasked with scaling the agency through private investment, while preparing for corporate expansion.
George Hairston added, "There are always going to be core components to any business. Not all companies can take precious time to get operations properly lined up. However, with the plans that we have for the market, we have no time to waste. Our opportunities are perched in front of us right now. We must rise to the occasion as a company to ensure we do not miss these excellent opportunities".
Additionally, Dan Berry joins the team as the VP of Finance. He comes in with decades of experience in both CFO and VP of Finance level roles with some of the top companies across the globe.
Dan confirmed his focus and commitment by saying, "Kevin and I are set on maintaining a lean operation model that gives flexibility to various business initiatives on the operations side. This model allows for rapid scalability allowing Culture39 to be a driver in this marketplace."
COO, Kevin Berry, summarized it well, "We believe our clients deserve the best. We owe it to our clients, and ourselves, to have a structure that supports our client's aspirations and our own goals. That means we need to be self-aware as an organization. We work to anticipate areas of growth for ourselves so we can scale Culture39 to exceed our client's expectations and be a driving force in this market. Our knowledge-base is incredible, but we are still eager to learn. In Charles Hairston, we have one of the most knowledgeable, talented, and young agents in the business. Charles has provided an excellent foundation for Culture39. We recognize the demand for our services that Charles and Ariel have ushered in. We have begun expanding our market base on the agency side and scaling the other arms of this company to support the growth that comes along with that. We love what we are doing, where we are going and look forward to serving clients in this business for a long time to come."
In short, this past year for Culture39 has been incredible, but this is just the first full year for Culture39. The exciting news is that the focus of this company goes well beyond that. Please stay tuned to the activities of Culture39. They clearly have big expectations for 2015.
ABOUT CULTURE39
Culture39 is a global Sports and Entertainment Agency, born and based in Montgomery County, Maryland.
Culture39 is founded upon the largest minority family in the history of baseball. Certified in early 2014 by MLBPA, this group provides advisory, acquisition, sponsorship and endorsement related services. This group will begin to raise venture financing in early 2015.
For more information, visit http://www.culture39.com and follow Culture39 on Facebook, Instagram and Twitter!
CONTACT
Kevin Berry
kevin(AT)culture39.com
240.286.2520