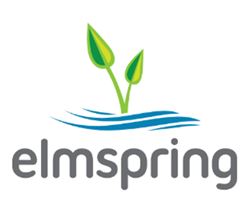 We are thrilled to offer this valuable support to our startups. When it comes to helping emerging companies prepare for the legal issues ahead, Jason and Erik are the best in the business
Chicago, IL (PRWEB) January 08, 2015
The elmspring accelerator, a seed stage accelerator program focusing on disruptive technology for real estate and related fields, is proud to announce a new in-kind sponsorship by Arnstein & Lehr LLP. Arnstein lawyers Jason Tremblay and Erik Kantz have committed to providing legal services to our accepted companies, with at least $6,000 in hourly support provided at no cost to elmspring participants.
Arnstein & Lehr adds a highly valuable and unique partnership to elmspring's growing pool of resources. Previously, elmspring has announced strategic partnerships with the Small Business Advocacy Council, 1871 – Chicago's digital hub for entrepreneurs, Waterton Associates, and a network of leading advisors and mentors representing industries like real estate, technology, marketing and venture capital.
Elmspring CEO Tom Bretz comments, "We are thrilled to offer this valuable support to our startups. When it comes to helping emerging companies prepare for the legal issues ahead, Jason and Erik are the best in the business. Not only will this partnership help our program participants be truly prepared for the market, it will help secure elmspring's place as a coveted destination for game-changing technology startups."
Tremblay and Kantz see elmspring as an opportunity to both give back to emerging entrepreneurs and to ally with these companies at the ground floor.
Says Tremblay, "Just as venture capitalists are hoping to identify and shape emerging potential, this relationship gives Arnstein & Lehr privileged access to tomorrow's business leaders. Arnstein & Lehr is happy to give back at this critical stage, and in the future we are eager and capable of meeting the growing legal needs of these entrepreneurs."
Bretz and his team are currently preparing for the launch of Session 2.0 of the elmspring accelerator. In the inaugural session, four technology startups—Realync, Appoet, College Annex and FootTrafficker —were successfully brought from concept to pitch with the help of elmspring and its network of mentors and advisors.
Candidate companies, mentors, and investors looking for more information about the elmspring accelerator or the Arnstein/elmspring partnership should contact Colleen O'Toole, Executive Director