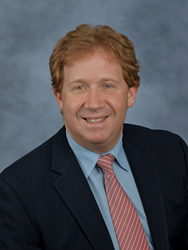 Mt. Kisco, New York (PRWEB) January 14, 2015
Northern Westchester Hospital announced today that the work of Bariatric Surgeon Mitchell Roslin was presented at Obesity Week, an international medical meeting sponsored by the American Society for Bariatric and Metabolic Surgery and The Obesity Society recently in Boston, MA. The latest modification of bariatric surgical technique called SIPS was the topic of a podium presentation based on the work of Dr. Mitchell Roslin, New York bariatric surgeon, and Dr. Daniel Cottam of Salt Lake City, one-year weight loss and complication rates were presented. Weight loss exceeded gastric bypass and sleeve gastrectomy with no suggestion of increased complication.
The technique is based on several research studies conducted by Dr. Mitchell Roslin, Director of Bariatric Surgery at the Surgical Weight Loss Program at Northern Westchester Hospital. Dr. Roslin has presented and spoken internationally about improved outcomes that are associated with preserving the pyloric valve, which is located at the bottom of the stomach and controls the emptying of solid food from the stomach. Stomach Intestinal Pylorus-Sparing Surgery or SIPS, combines a sleeve gastrectomy with a procedure that shortens the amount of intestine used to absorb food. The response was so overwhelmingly positive that an educational symposium at Obesity Week sponsored by Covidien Inc was oversubscribed.
The expectation of the SIPS weight loss procedure is that it can provide weight loss that is greater than sleeve or bypass, and minimize the risk of micronutrient and vitamin deficiency. Dr. Roslin explains, "all procedures that have this level of efficacy will require lifetime vitamin and mineral supplementation. This is not a procedure for all patients, but may be the best alternative for those who have the highest BMI, are very frightened about weight regain, and have severe metabolic syndrome."
Bariatric surgery usually involves a reduction of the size of the stomach, either functionally or literally, with modification of the small intestine in many cases. Dr. Roslin describes the SIPS bariatric surgery as a modification of an established technique known as duodenal switch surgery: A portion of the stomach is removed and a section of the small intestine is divided. The section just underneath the division is then attached directly to the duodenum so food can pass through it, while the original section of intestine is reattached at a lower point along the intestine to allow digestive juices to enter the system. However, "This technique has traditionally posed certain challenges" says Dr. Roslin.
According to the New York bariatric surgeon, SIPS is simpler as no intestine is removed, and SIPS requires only a single attachment as opposed to the two attachments done in gastric bypass or classic duodenal switch procedures. The data thus far shows by preserving three meters of intestine, nutrition needs are met.
Patients who undergo the stomach intestinal pyloric-sparing surgery can achieve impressive levels of weight loss that only are rivaled by duodenal switch. An initial one-year study of recipients showed an average weight loss of 40 percent of total body weight.
Certain criteria must be met to qualify for any type of bariatric surgery.
In addition to his position at Northern Westchester Hospital, Dr. Roslin practices at Lennox Hill Hospital as chief of Obesity Surgery. He also serves as President of Manhattan Minimally Invasive and Bariatric Surgery PC. Dr. Roslin also enjoys an international reputation as a speaker and lecturer on bariatric surgery procedures and issues.
Northern Westchester Hospital Surgical Weight Loss clinics serve patients in Mount Kisco, New York, the Westchester county area and nearby regions in New York and Southern Connecticut. The clinics offered by NWH provide a variety of weight-loss solutions that include counseling and information on the various types of weight-loss surgery. Northern Westchester Hospital's Surgical Weight Loss division is online at http://www.nwhsurgicalweightloss.org or by phone at 877-677-1077.
About Mitchell S. Roslin, MD
Mitchell S. Roslin is well known throughout the world for his work as a bariatric surgeon and thought-provoking research. Recently, he has been a visiting scholar and professor, operating and speaking in Spain, Italy, Turkey, Israel, United Arab Emirates, Saudi Arabia, Bahrain and Kuwait. He is invited to lecture throughout the world and has written multiple articles of note in the medical literature.
Many consider Dr. Roslin to be the author of a new school of thought about bariatric surgery. His research has focused on how different operations handle sugar, and he has been the leading voice for a transition in bariatric procedures. He has advocated preserving the pyloric valve and has lectured about sleeve gastrectomy and duodenal switch globally. He is responsible for the next big bariatric procedure, named SIPS, a modified duodenal switch. He developed the concepts and provided the most important research in the area. His opinion is sought by many sources, and he has appeared on national television countless times.
A native New Yorker, Dr. Roslin graduated magna cum laude from the University of Pennsylvania and earned his MD degree from New York University in 1987. He completed his internship in surgery at the UCSD Medical Center in San Diego and his residency/chief residency in surgery at the Maimonides Medical Center in Brooklyn, New York.
After his residency, Dr. Roslin began his surgical career on the teaching faculty of the Maimonides Medical Center. There, he developed one of the largest clinical treatment programs for morbid obesity in the United States. In 2000 he was named Chief of Obesity Surgery at Lenox Hill Hospital and has developed an internationally known program. He has been voted one of the outstanding doctors in New York, by both Castle and Connolly and New York Magazine. He recently has been selected as one of the best minimally invasive surgeons in New York. He is the sounding president of the NYS-ASMBS and co-chair of the access committee of ASMBS.
Dr. Roslin has long had a strong interest in research and improving treatment for the obesity. He holds multiple patents and is actively involved in several research projects. Despite being asked to appear throughout the world, and operate in numerous countries, he has an extremely active practice, performing approximately 400 major cases annually. He has truly pioneered new procedures and ideas. A major aspect of his practice is complex revisions. He sees patients and performs surgery in New York City and in Westchester County, New York.
About Northern Westchester Hospital
Northern Westchester Hospital(NWH) provides quality, patient centered care that is close to home through a unique combination of medical expertise, leading edge technology, and a commitment to humanity. Over 700 highly skilled physicians, state-of-the-art technology and professional staff of caregivers are all in place to ensure that you and your family receive treatment in a caring, respectful and nurturing environment.
NWH has established extensive internal quality measurements that surpass the standards defined by the Centers for Medicare & Medicaid Services (CMS) and the Hospital Quality Alliance (HQA) National Hospital Quality Measures. Our high quality standards help to ensure that the treatment you receive at NWH is among the best in the nation. For more information, please visit http://www.nwhc.net and connect with us on Facebook.
Media Contact:
Mark R. Vincent
Northern Westchester Hospital
(914) 666-1200