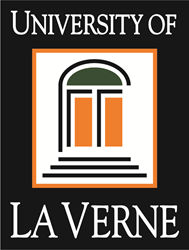 "This classification affirms that the University of La Verne is living our mission through our words, our actions, our students, and our accomplishments." - University of La Verne President Devorah Lieberman
La Verne, Calif. (PRWEB) January 07, 2015
The University of La Verne's work in community engagement earned the college a prestigious Carnegie Foundation Community Engagement Classification today, a first for La Verne and something held by only 361 institutions across the U.S.
Anthony S. Bryk, foundation president, said La Verne shows excellent alignment among campus mission, culture, leadership, resources and practices that support community engagement.
University of La Verne President Devorah Lieberman called the accolade something for which the entire campus community should be proud.
"This classification affirms that the University of La Verne is living our mission through our words, our actions, our students, and our accomplishments," Lieberman said.
Obtaining the designation is a rigorous process, one that took the University months to complete due to the amount of research, surveying and data collection involved, said Marisol Morales, Director of Civic and Community Engagement. Morales called the classification a huge achievement.
"I'm extremely ecstatic about this because of the legitimacy it provides to the work the University has been doing over the course of its history," Morales said. "The classification highlights the commitment of faculty, administrative staff, students and community partners and it shows the impact community engagement has on students before and after they graduate."
The Office of Civic and Community Engagement pointed out in its application La Verne's drive to engage students beyond social events and clubs and into the community, giving them the tools to be career and community ready. Community service, a La Verne graduation requirement, is a component heavily addressed in La Verne's Sophomore La Verne Experience (SoLVE) course, which exposes sophomores to the University's four core values. The course aims to increase the sophomore-to-junior retention rate with engagement, which has been shown through research to increase success in college completion.
Morales also drew attention to the creation of the Office of Civic and Community Engagement itself more than a year ago as an important example of the University's dedication to giving back. The more students feel part of a campus community and broader community, the more they will reach out for support in order to complete their studies and graduate, Morales wrote in the application.
The Carnegie Foundation for the Advancement of Teaching is an independent policy and research center chartered in 1906 by an act of Congress.