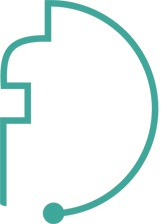 As with all of our content, we hope that our latest video shows that we are much more than a faceless service but a team of individual personalities who invest in the brand they work for, and in turn the clients and candidates they represent
London, United Kingdom (PRWEB) January 08, 2015
August 2014 saw international recruiters to the Intellectual Property profession, Fellows and Associates, celebrate their fifth successful year in business. The firm marked the occasion in a number of ways including an animation narrating their journey from establishment in 2009 to present day and, more recently, a look back at some of their print advertising campaigns.
The Fellows and Associates team are known for their reliance on new media and adoption of unique branding tactics as part of their business model and their latest video blog is no different. The video marries together the firm's regular monthly video update with their print advertisements, offering viewers an insight into the team's thought process and individual viewpoint on their work.
"We know from speaking to our clients and candidates that our advertising is something of a talking point and can be viewed as being quite different to that of our competitors. This can work to our advantage when strengthening our brand name, as we're easily distinguishable from other service providers in the sector" says Phillipa Field, consultant at Fellows and Associates. "The Intellectual Property profession is international but concentrated in nature, and we like to think we bring a refreshing change to such a niche sector."
The video sees consultant Phillipa Field discussing various adverts and highlighting what she believes to be their strengths and flaws. It comes as a follow up to an article featuring on their website in which Pete Fellows gives his opinions along the same narrative. "The Fellows approach is a personable one and is embedded in everything we do as a business" explains founder Pete Fellows. "As with all of our content, we hope that our latest video shows that we are much more than a faceless service but a team of individual personalities who invest in the brand they work for, and in turn the clients and candidates they represent."
It does seem that the Fellows and Associates' ethos is working in their favour with the business going from strength to strength since their launch in 2009. 2014 saw the team experience one of their busiest years to date and they show no signs of slowing down in 2015. "It has been a very busy yet exciting time for us recently" Phillipa enthuses. "We have successfully extended our remit to include other areas of Intellectual Property recruitment as well as working with new international clients on overseas opportunities and continuing our travel to IP conferences across the world."
The team already have their sights set on their next networking adventure at the International Trade Mark Association's Annual Meeting in San Diego in May. "The INTA Annual Meeting is a key date in the Fellows calendar and we are very much looking forward to catching up with old contacts and growing our network even further. We also plan on building on our research in a key area of recruitment we are currently developing and hope to offer to our clients and candidates very soon."
About Fellows and Associates
Fellows and Associates recruit Patent Attorneys, Trade Mark Attorneys, IP Lawyers and other Intellectual Property professionals worldwide. The firm offers a diverse range of recruitment services including search, advertised selection and managed campaigns. Fellows and Associates' management consultancy division offers targeted strategic advice to firms within the Intellectual Property sector worldwide. See http://www.fellowsandassociates.com for more, phone +44 207 903 5019 or email contact(at)fellowsandassociates(dot)com.