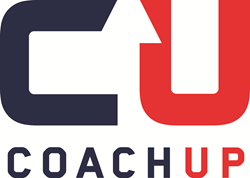 John has had big outcomes, and great success scaling businesses and online marketplaces. I'm gratified he chose to join our team and excited about the contribution he will make to our growth and success.
Boston, MA (PRWEB) January 08, 2015
CoachUp, the nation's leading sports private coaching company, today announced the addition of John Kelley as CEO.
Kelley, a 30-year marketing veteran, served in a variety of leadership roles in both Fortune 50 companies and startups. His experience includes brand management responsibilities with Procter & Gamble and Johnson & Johnson, as well as start up and Internet concerns including Monster.com and Imagitas, a marketing services company acquired by Pitney Bowes for $230 million in 2005.
But it was Kelley's most recent role as marketing and eCommerce lead at The Princeton Review -- whose core customers are kids and their parents – that most interested CoachUp and why he was so aggressively pursued. The Company was sold to Internet juggernaut IAC in August, 2015 for a spectacular return for its investors.
"I set out to find a seasoned consumer marketing executive to partner with -- someone with a diverse and successful management background across marketing, product and customer experience functions…John was the perfect match," said Jordan Fliegel, the Founder of CoachUp who will continue on as President. "John has had big outcomes, and great success scaling businesses and online marketplaces. I'm gratified he chose to join our team and excited about the contribution he will make to our growth and success."
"Jordan has a phenomenal personal story that he's translated into a robust and exciting business, and I'm eager to get started," said Kelley. We have the opportunity to change the way we as parents, adults and kids achieve sports and fitness goals. CoachUp has over 13,000 premiere, highly rated coaches who've helped over 100,000 athletes, young and old, from across the country. The business is supported with a stable of blue-chip investors and advisors, including outstanding celebrity athletes such as the NFL's Julian Edelman and the NBA's Nerlens Noel. I'm honored to be a part of this team."
CoachUp blue-chip investors and board members surrounding the company, weighed in on the perfect match:
"John's addition as CEO further rounds out an All-star lineup for CoachUp, joining Founder/President Jordan Fliegel, CTO Gene Shkolnik (former SVP Product at Kayak.com), and Director of Engineering Arian Randmand (Forbes "30 under 30," 2014) among others. CoachUp has experienced stellar growth since the company's founding in 2012, and we're excited to bring aboard someone who can help the company scale the business into a household name as the leader in improving adults and kids skills and fitness."
-Scott Savitz, Founder & Managing Partner, Data Point Capital
"It is so gratifying to have such an exceptional leader as John join CoachUp. His background is a perfect blend of passion for youth athletics, deep experience in delivering value to parents and kids, and successfully leading in a high growth technology environment. I am excited to work with John, Jordan and the entire CoachUp team in the years to come."
Sean Marsh - Co–founder and General Partner – Point Judith Capital, CoachUp Board Member
"CoachUp is an amazing platform to help young athletes realize their personal potential and dreams by matching them with great coaching. It's a powerful tool for skills, self esteem and fun. John's vision and skills will allow the company to scale - we are all very excited to have him CoachUp in a leadership role."
David Fialkow - Managing Director, General Catalyst Partners, and CoachUp Board Member
"John Kelley's addition as CEO further strengthens a big-time line up at CoachUp. Jordan Fliegel (Founder and President), Gene Skolnick (CTO), Arian Radmand (Director of Engineering), and the CoachUp team have done a fantastic job creating and building out the market leading online platform for private coaching services and aggregating thousands of premier coaches and aspiring young athletes on the CoachUp platform. John's leadership skills and marketing acumen will help further accelerate the growth of CoachUp as the dominant player in private sports coaching."
Dennis Baldwin, CEO Breakaway Innovation Group, and CoachUp Board Observer
About CoachUp:
CoachUp is a service that connects athletes with private coaches. Our mission is to help athletes reach the next level in sports + life.
As the nation's leading private coaching company, CoachUp has over 13,000 coaches across the country, conducting hundreds of training sessions per day, in everything from basketball and soccer, to fitness and dance. CoachUp helps athletes find the perfect coach, and helps them get the most out of their ongoing training. CoachUp coaches rely on CoachUp to build their web presence, market their services, and manage their business. We are a community inspired by passion, big dreams, hard work, and a love of coaching. For additional media resources, please visit: https://www.coachup.com/media_resources