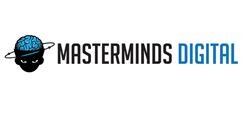 Each subscriber represents real revenue to the Company; every text message that goes out we get compensated for.
San Luis Obispo, CA (PRWEB) January 08, 2015
SMS Masterminds, a division of the publicly traded SpendSmart Networks, Inc. (OTCQB: SSPC) a national full-service mobile and loyalty marketing agency, started the new year off with over 3 million subscribers participating in their nationwide loyalty programs as of January 1, 2015. This landmark arrives 12 months after reaching the 1.5 million customer mark early January 2014.
"These 3 million consumers have affirmed the value of our model: they openly and actively opted in to receive our text message alerts on their mobile phone. They have expressed their desire to develop a closer relationship with their favorite local merchants. We're helping merchants capitalize on that desire." explains Alex Minicucci, CEO of SpendSmart.
"Second , The subscriber represents real revenue to the Company; every text message that goes out we get compensated. The growth of our subscriber network, is directly reflected in the continuous and exponential growth of our revenues year-over-year."
"Third, it reflects the power of our network. The greater market penetration in each of our markets, the more friends or family will share the story and benefits of our solution. Success begets success - when merchants receive alerts from their favorite businesses, they realize the power of the solution and want it for themselves. We're starting to build real momentum in our maturing markets."
In addition to surpassing three million customers, SpendSmart also exceeded its goal for licensee acquisition by ending the year with 171 licensees in North America. This represents a network growth of approximately 110 licensees in 2014, almost tripling the size of the network in one year.
"In 2014 we saw unprecedented growth in our licensee base across North America. The growth was robust in urban, suburban and rural markets. The appeal of our business solution to the small business owner is universal and undeniable as evidenced by the growth in the number of our markets served to a customer base of more than 3 million subscribers!" adds Charles Gerencser, Chief Revenue Officer of SpendSmart. "We expect to continue this momentum into 2015."
About SpendSmart
SpendSmart Networks provides proprietary loyalty systems and a suite of digital engagement and marketing services that help local merchants build relationships with consumers and drive revenues. These services are implemented and supported by a vast network of certified digital marketing specialists, aka "Certified Masterminds," who drive revenue and consumer relationships for merchants via loyalty programs, mobile marketing, mobile commerce and financial tools, such as prepaid card and reward systems. Consumers' dollars go further when they spend it with merchants in the SpendSmart network of merchants, as they receive exclusive deals, earn rewards and ultimately build a connection with their favorite merchants. For more information on SpendSmart, please visit http://www.spendsmartinc.com.