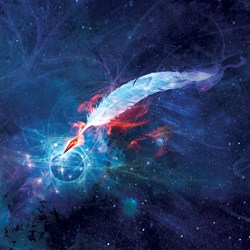 This year has been exceptional in every quarter.
HOLLYWOOD, CA (PRWEB) January 07, 2015
The 4th Quarter winners of the 26th year of the L. Ron Hubbard Illustrators of the Future Contest were announced today by Joni Labaqui, Contest Director.
FOURTH QUARTER WINNERS
Daniel Tyka of Warsaw, Poland
Megen Nelson of Florida
Megan Kelchner of New York
"This was another very strong quarter, lots of talented illustrators are entering," said contest judge Cliff Nielsen. "This year has been exceptional in every quarter."
As winners, they are awarded a week-long intensive workshop, an awards ceremony and are also published in the annual L. Ron Hubbard Presents Writers of the Future. Alex, Quinlan and Choong will also receive a cash prize for their win this quarter.
A Grand Prize winner is announced at the annual awards ceremony and is selected by another panel of judges. They will all now compete with the winners from the other quarters, twelve winners in all, for the grand prize of $5,000.00.
Well-known contest judges include award winning artists Cliff Nielsen, Bob Eggleton, Stephen Hickman, Laura Brodian Freas, Vincent DiFate, Stephen Youll, Dave Dorman, Shaun Tan and Stephan Martiniere.
For more information about the contest, go to http://www.writersofthefuture.com.