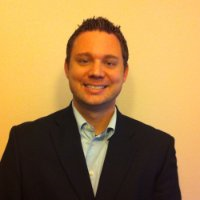 "I'm excited to get started and to learn more about the self-directed IRA industry," says Hildreth.
(PRWEB) January 08, 2015
Sean Hildreth has been hired as the new transactions associate for AdvantaIRA Trust. He brings 9 years accounting experience to the growing self-directed retirement plan administrator.
AdvantaIRA Trust in Ft. Myers, Florida, is a self-directed retirement plan administrator that provides tax-deferred and tax-free investment opportunities, superior customer service, and educational tools to assist investors in realizing the maximum benefits possible. The staff at Advanta IRA hold themselves at a very high standard in providing personal, professional service to their clients across the nation. Sean Hildreth will assist the transactions division of the company in ensuring customers experience an enjoyable investing experience.
Hildreth is originally from Fort Myers, Florida, and grew up on Pine Island. He graduated from the University of Central Florida with a master's degree in accounting (MSA). He is very familiar with the real estate industry and also holds a Florida real estate license. At Advanta IRA he will perform multiple duties including opening new accounts and performing transactions.
Hildreth brings a lot of accounting knowledge to the Advanta IRA team and is looking forward to getting acquainted with his new position. "I'm excited to get started and to learn more about the self-directed IRA industry," says Hildreth, "I hope to be an added resource for my new co-workers as well as clients." The entire staff is happy to welcome Hildreth on board.
For more information about Advanta IRA and how to open a self-directed retirement plan, please visit http://www.AdvantaIRA.com/TRUST
About AdvantaIRA Trust
AdvantaIRA makes it easy to use self-directed retirement plans to invest in assets that the individual investor knows, understands, and can control. AdvantaIRA Trust, LLC, is headquartered in Fort Myers, Florida and has been serving clients across the nation since was established in 2003. Its parent company started in 1994 as a real estate tax specialty office. The Fort Myers location is the corporate office of AdvantaIRA Trust's locations, which include Miami and Gainesville, Florida, and Newton, Massachusetts. Managing Partner Dave Owens, CPA, CES®, oversees all transactions and compliance matters from this office. The Fort Myers asset base is real estate and their unique and extensive experience has made the firm a leader in teaching distinctive tax-free strategies. This office also provides the services of 1031 exchanges to its clients.
About Dave Owens
Dave Owens is the managing partner at AdvantaIRA Trust in Fort Myers, Miami, Gainesville, New England, and the Florida Panhandle. His background as a certified public accountant, combined with a long history of personal retirement self-direction, provides his audiences and clients with solid advice and practical solutions to their IRA investment questions. Dave holds a bachelor of science in accounting from Purdue University. He also earned the prestigious Certified Exchange Specialist® (CES®) designation through the Federation of Exchange Accommodators.