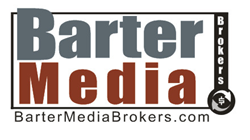 The revenue of a lost room night can never be recovered.
Washougal, WA (PRWEB) January 09, 2015
Barter Media Brokers, the innovative media and financial services company that provides marketing and finance solutions to help businesses increase sales, conserve cash, leverage resources and reduce expenses has announced a $5 million dollar economic stimulus plan for the hotel industry.
The program has been designed to help hotel and resort companies substantially expand their advertising and increase their occupancy rate with guaranteed room night sales at their full retail rates.
Barter Media Brokers offers each participant $25,000 to $500,000 in advertising utilizing Radio, TV, Internet, and Print through a strategic marketing campaign in their targeted geographic area. The advertising is paid for with unsold room nights guaranteeing the property the ability to increase their advertising exposure, without the use of cash, using new sales of room nights that would otherwise go unsold.
With the current economy Bartering is on the rise within the hospitality industry. It has been revitalized by the need to conserve cash and lower operating costs. In any economy, the intelligent use of barter for advertising allows hotel and resort owners to boost efficiencies, convert their unsold rooms and meeting space into real currency that can be used to purchase major advertising campaigns.
Barter Media Brokers CMO, Marc Hatch stated: The revenue of a lost room night can never be recovered. Rather than taking a loss, resorts can use unsold rooms as currency for targeted advertising that reaches key markets. Just a small percentage of unsold rooms can be converted into a substantial media campaign.
About Barter Media Brokers: Barter Media Brokers, A NWBB Inc. Company, is a specialized portal providing advertising placements and expertise to companies without the use of cash to help businesses manage capacity and cash flow recognition.
To learn more about this opportunity, please request more information by visiting
http://www.BarterMediaBrokers.com