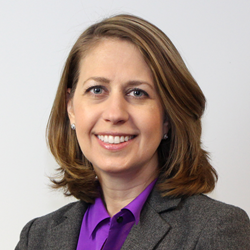 Indianapolis, IN (PRWEB) January 08, 2015
Indiana CPA Society Senior Vice President and Chief Operating Officer Jennifer Briggs, CAE, addresses a variety of trends that transcend numerous professions and workplaces in a series of articles available for reprint. Briggs' creative writing style covers topics ranging from generational dynamics to learning preferences, which are of interest to a wide range of audiences.
Couples Therapy for Bosses and Staff - Make your working relationships stronger between young and experienced professionals with these observations.
Flexible Education and Accommodating Individual Learning - The fault in our current education "systems" and how to fix it.
The Future of Learning and Why Companies Should Care - What employers need to know about how continuing education is changing.
Looking for a 40-year-old? - Gain a better understanding of why companies are seeking talent in this age group.
###
About the Indiana CPA Society:
Currently, more than 7,000 CPAs in public practice, industry, government and education are members of the Indiana CPA Society. INCPAS serves the public interest as well as its members. Its members are required to abide by the CPA profession's code of conduct. INCPAS members also receive access to quality educational programs provided by the Society, resources that enable them to better perform their job functions, and peer networking for information sharing that broadens their skills and knowledge base. Indiana CPA Society members are the most highly qualified and competent CPAs in Indiana. Make sure your CPA is a member of the Indiana CPA Society. For more information, visit incpas.org