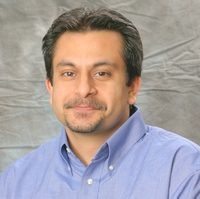 Plainfield, IL (PRWEB) January 08, 2015
Asif Rehmani, SharePoint Server MVP, Microsoft Certified Trainer, and founder and CEO of VisualSP will deliver two sessions at SPTechCon in Austin on Wednesday, February 11, 2015.
SPTechCon, Austin takes place from February 8-11, 2015 at the Renaissance Austin Hotel in Texas. The conference theme is "SharePoint is at the Crossroads – Which Way Will You Go?" The four-day conference aims to teach the SharePoint community how to master the present and plan for the future with a collection of the top SharePoint MVPs and expert speakers, and more than 80 classes and tutorials to choose from and panels focused on the changes in SharePoint.
Asif Rehmani is excited to be one of the speakers to help pave the way. His sessions include:

8:30 - 9:45 am: "Create Powerful No-Code SharePoint Designer 2013 Workflows in Office 365 and On-Premise" - This session will explore the exciting opportunities to automate business processes with SharePoint 2013 Workflows without using a single line of code!
12:00 - 1:15 pm: "No-Code Solution Creation Options for Non-Developers in SharePoint 2013" - In this session, Rehmani will discuss what "no-code" development opportunities are available in SharePoint 2013.
Asif's company, VisualSP will also have a booth on-site in the exhibit hall (#301) where they plan to showcase the company's training resources and tools aimed at educating and empowering SharePoint users to be more effective working within their SharePoint environment. Attendees are encouraged to stop by the booth for a demonstration of the company's signature product, VisualSP-the SharePoint Help System delivering in-context help and support to end users right from the SharePoint ribbon. Attendees that scan their badge will also have a chance to win great prizes including a brand new HDTV and annual subscription to SharePoint-Videos.com which provides access to more than 900 SharePoint training tutorials.
If you haven't registered for the event, you can still do so here. Be sure to enter code "VisualSP" for $200 Off registration.
About Asif Rehmani
Asif Rehmani is a SharePoint Server MVP, Microsoft Certified Trainer MCT, and Consultant. He has been a speaker on SharePoint topics at several conferences around the world including Microsoft's TechEd, SharePoint Conference, SPTechCon, SharePoint Connections, Best Practices Conference, SharePoint Saturdays, SharePoint Roadshows and more. He is co-author of the books "Professional SharePoint Designer 2007", "Beginning SharePoint Designer 2010" and "Real World SharePoint 2010" by Wrox publications. Rehmani is founder of VisualSP a company that empowers SharePoint users by providing online SharePoint education and support for SharePoint end users and administrators.
twitter: @asifrehmani
About VisualSP
(SharePoint-Videos.com / Rehmani Consulting)
VisualSP focuses on empowering information workers, technical decision makers, administrators and developers in corporate environments with the SharePoint knowledge they need to be successful. The company is the creator of the VisualSP Help System which provides in-context support delivered to users through the Help tab in SharePoint ribbon. VisualSP has been helping drive SharePoint adoption in organizations by exposing Help content such as: video tutorials, screenshots and reference documents to the users when they need it. In addition, hundreds of video tutorials are available on the SharePoint-Videos.com site, which empower all SharePoint users to build powerful solutions and use the SharePoint platform effectively.
http://www.VisualSP.com
twitter: @sharepointvideo