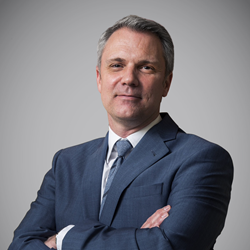 Orange, CT (PRWEB) January 07, 2015
PEZ Candy, Inc., manufacturer of one of the most iconic and famous novelty confectionary brands in the world is pleased to announce the appointment of Christian Jegen as the new President and CEO as of January 1, 2015.
"We are pleased to welcome Christian to the PEZ Candy organization," Manfred Foedermayr, President and CEO of PEZ AG said. "Christian's strong leadership and record of accomplishments will continue to strengthen and grow the PEZ brand. His background in the consumer product industry, coupled with his business acumen and experience within the confectionary industry provides him with a solid foundation for understanding the needs of how to take PEZ Candy to the next level of innovation and growth."
Jegen comes to PEZ Candy, Inc. with over 25 years of experience in the candy industry and retailer marketplace. In his most recent position as President of Haribo of America for 18 years, Jegen was focused on strategic growth and significantly increasing the brand presence in the United States marketplace.
"I am excited to be a part of the PEZ family and plan on bringing highly innovative ideas and strategies in order to grow this iconic brand even further in the United States," he says. "PEZ has a beloved line of products, a loyal fan-base and works with the most respected licensors in the industry and I am eager to move the PEZ brand to the next level." Jegen will also hold a seat on the executive board of PEZ AG.
###
About PEZ Candy, Inc: Based in Orange, CT, PEZ has been inspiring and innovating since 1927, PEZ Candy, Inc. is the pioneer of "interactive candy" that is both enjoyable to eat and fun to play with. PEZ dispensers are a hot collectable for adults and children alike and have been a staple of American pop culture for over 50 years. To learn more, visit http://www.pez.com