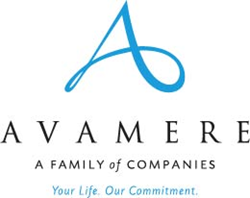 Tacoma, WA (PRWEB) January 07, 2015
Avamere at Pacific Ridge, located at 3625 East B Street in Tacoma, Washington, will host an open house to celebrate the remodeling of the care facility and unveiling of new care models aimed at helping Washingtonians in need of Mental Health and Behavioral Health services. The public is welcome to tour the facility and meet Avamere at Pacific Ridge care staff.
According to Jessie Wheatley, Administrator, the redesign of Avamere at Pacific Ridge is the culmination of many ideas, planning, and a continued commitment to Behavioral Health and Memory Care in Tacoma. "We are excited to welcome the public, patients' family and friends to experience our newly remodeled environment to learn about the important services we provide," says Wheatley.
Construction on the $2.4 million remodel began in May 2014 and finished in December 2014. The 102-bed healthcare center is designed to give Washington seniors a comfortable community where they have autonomy and access to specific healthcare services. The rooms, bathrooms, dining areas, therapy space, and other common areas have all been remodeled.
"We look forward to offering an enhanced work environment for the staff where they can continue to carry out their passion and mission to enhance the life of every person they serve for this unique population," says Wheatley. "These positive changes have been a long time coming for seniors in Pierce County."
About Avamere Family of Companies
Founded in 1995 and based in Wilsonville, Ore., the Avamere Family of Companies began as a single nursing facility in Hillsboro, Oregon. Today, the Avamere Family is comprised of 46 Independent Living, Assisted Living, and Skilled Nursing facilities and three ancillary healthcare companies that provide an array of services including inpatient and outpatient rehabilitation, home care, home health, and hospice.