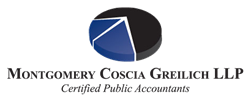 PLANO, Texas (PRWEB) January 08, 2015
Matt Groves (Audit Partner)
Matt's primary disciplines include audits of employee benefit plans and financial statement attestation in the following industry segments: distribution, manufacturing, services, construction, real-estate, and retail. Matt also has substantial experience with due diligence procedures for business combinations, stock option accounting, and variable interest entities. Matt is a Certified Public Accountant and a 2001 graduate from Texas Christian University.
Rusty Hale (Audit Partner)
Rusty has 13 years of experience in public accounting, of which 10 years had been with national firm. Rusty leads MCG's technology audit practice, specializing in software, hardware, telecom and IT-enabled services. Through this practice, he has extensive experience in revenue recognition, stock based compensation, foreign operations, acquisitions, complex debt and equity structures, and other technical reporting requirements. In addition to his technology focus, Rusty has significant experience in oil and gas, manufacturing, distribution, and service industries. Rusty received a Masters of Accountancy and Bachelors of Science in Accounting from Oklahoma State University.
Cary Mailandt (Consulting Services Partner)
Overseeing the Strategy & Management Consulting practice area, Cary's primary disciplines include strategic planning, business development, critical priority identification and project management planning. Cary's industry focus includes private equity owned businesses in the manufacturing, industrials, technology, telecommunications, retail and hospitality industries. Cary has a Bachelor of Science degree in Electrical Engineering from the Georgia Institute of Technology and an MBA from Harvard Business School.
Scott McCrillis (Sales Tax Partner)
Scott's experience includes conducting sales and use tax refund analysis, implementation of procurement companies, negotiating state and local tax incentives, performing managed audits, defending companies against state tax audit assessments, as well as conducting extensive research involving a wide range of sales and use taxation issues. During his career, Scott has served clients in manufacturing, telecommunications, retail, software and the homebuilding industry. Scott received a Bachelor of Arts degree from Arkansas State University, a Juris Doctor degree from the University of Arkansas – Little Rock and a LL.M. in Taxation from Southern Methodist University.
"Each Partner has shown commitment to adding enormous value to their respective practice areas," said Tom Montgomery, Co-Managing Partner. "They have proven adept at responding to our clients' needs and expectations. Our firm and our clients will benefit from their contributions."
Montgomery Coscia Greilich LLP is also proud to announce the additional promotions for 2015 (by department):
Assurance:
Colby Horn to Senior Manager
Brad Reinart to Senior Manager
Peter Yeeda to Senior Manager
Anh Nguyen to Supervisor
Franci Suter to Supervisor
Consulting Services:
Andrew Pendleton to Principal
Alex Swanston to Principal
Missy Thompson to Principal
Michael Cox to Senior Manager
Jacob Tate to Senior Manager
Jared Cockrell to Manager
Amy del Prado to Supervisor
Rishi Patel to Senior
Income Tax:
Kevin Harris to Senior Manager
Yolawnde Malone to Manager
Caitlin Shue to Manager
Cory Gilbert to Senior
Carl Miller to Senior
JD Reed to Senior
Linzie Wilson to Senior
Operations:
Kevin Simms to Manager
Sales Tax:
Renee Padilla to Manager
Keith Nowell to Supervisor
Samantha Thomsen to Senior
Matt Coscia, Co-Managing Partner at MCG added, "We are fortunate to have so many bright individuals working with us. I'm excited about the opportunities for us over the next few years."
Montgomery Coscia Greilich LLP began in 2003 and currently has over 290 professionals including twenty three partners. MCG is ranked as the 6th largest accounting firm in the Dallas/Fort Worth Metroplex by the Dallas Business Journal, and provides Taxation, Attestation, Sales & Use Tax and Consulting Services to a wide range of clients. MCG is a member of the Alliott Group, a worldwide alliance of independent accounting, law, and consulting firms with more than 180 member firms in some 80 countries.