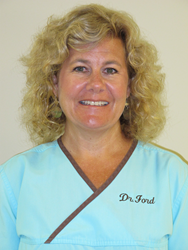 Charleston, SC (PRWEB) January 07, 2015
Dr. Kelly W. Ford is pleased to announce that she is expanding her practice in order to reach out to those with receding gums in Charleston, SC. Gum recession is a serious problem, but new technology exists that restores a healthy gum line. This procedure is called the Pinhole Surgical Technique™, and as a periodontist, Dr. Ford has specialized training in using it to help her patients. If periodontal disease was the cause of receding gums, Dr. Ford discusses causes and prevention tips with patients. She is committed to giving her patients the long term help of avoiding future recession where possible.
The Pinhole Surgical Technique™ is one of dentistry's revolutionary procedures. It replaces traditional gum surgery and grafts, giving fast results while minimizing discomfort. Thanks to the Pinhole Surgical Technique™, Dr. Ford no longer needs a scalpel or stitches when she treats receding gums for her Charleston, SC patients. Instead of cutting out tissue from the roof of the mouth and stitching it over the exposed roots as was once done, she simply repositions the gums in the area so that they are in a healthier placement. Through a pin-sized hole, Dr. Ford is able to gently guide the gums into place. Patients leave with virtually no bleeding and very little swelling. They see immediate results that are expected to last.
One important way that Dr. Ford treats periodontal disease is through education. Gum recession has many causes, including preventable issues such as aggressive brushing, tobacco use and plaque. There are also non-preventable causes, including aging, hormone levels and genetics. When Dr. Ford repairs recession, she wants to give patients the best chance possible for long term success. Through education, she shows patients how to avoid a recurrence of periodontal disease. Because not all of the causes are preventable, some people may require treatment again in the future. However, she is able to help many make the results last.
Anyone living in Charleston, SC who is interested in learning more about treatment for receding gums may visit Dr. Ford's website or call her office. She is always happy to answer questions and will even schedule a consultation to discuss individualized treatment plans.
About the Doctor
Dr. Kelly Ford is a specialist in periodontics, laser gum surgery and dental implant surgery, offering personalized care for patients in Summerville, SC. Her team specializes in the conservative treatment of gum disease and cosmetic procedures to aesthetically enhance patients' smiles. Dr. Ford has extensive experiencing placing dental implants and treating gum disease through the LANAP® protocol. She prides herself in providing excellent patient care in a warm, welcoming atmosphere. To learn more about Dr. Ford and the services she offers, please visit the website at http://www.summervilleperiodontist.com or call (843) 628-0940.