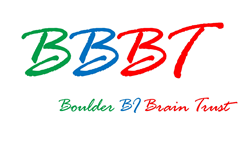 We can't think of a better group to work with than BBBT analysts and practitioners. -- Kevin Courtney, Vice President of Business Solutions, Teleran
Boulder, Colorado (PRWEB) January 07, 2015
On Friday, January 9, 2015, Teleran Vice President of Business Solutions, Kevin Courtney, will brief BBBT on how Teleran's business context-aware usage analytics and controls enable organizations to comprehensively understand, manage, and transform the use of BI applications to meet changing business needs.
Today, business users interact with more BI applications and ever larger structured and unstructured databases in increasingly complex and virtual architectures. Understanding and managing these unpredictable and complicated interactions and their impact on business performance and value, compliance, and cost efficiency is a real challenge. That's where Teleran's Application Analytics software comes in.
"While significant focus has been on the technological support for storing massive amounts of data, the real issue for most IT departments is in maintaining the performance, governance and business value of these environments," said BBBT Founder, Claudia Imhoff. "I look forward to hearing the details of Teleran's Application Analytics software."
"We can't think of a better group to work with than BBBT analysts and practitioners," said Mr. Courtney. "Gaining their real-world perspective and feedback on Teleran's Application Analytics solutions, vision, and product roadmap will help us to continue to innovate and expand our value to customers."
A podcast summarizing the presentation will be available at the BBBT podcasts page, and a video of the presentation will be available at the BBBT videos page.
About BBBT
The Boulder Business Intelligence Brain Trust has served the BI industry since 2006. It is a consortium of over 170 industry analysts, experts, and practitioners from around the world. BBBT hosts BI industry vendors who provide extended, interactive briefings, streamed live as webinars exclusively to BBBT members. It's a reciprocal arrangement, the members receive the latest information on current and planned BI tools and technologies, and the vendors get valuable feedback on their offerings, marketing, and messaging.
About Teleran
Teleran's patented application analytics software solutions deliver visibility, usage analytics, and real-time access policy management that enable organizations to comprehensively understand and actively manage and govern how data-intensive applications are used and valued by business. Teleran provides solutions for many of the world's leading organizations including Bank of America, GE, McKesson, MetLife, Staples, Thomson Reuters, US Department of Defense and Wells Fargo. For more information about Teleran's offerings visit us on the Web at http://www.teleran.com.