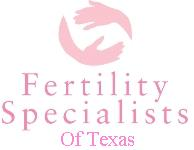 Dallas, Texas (PRWEB) January 08, 2015
Local fertility clinic Fertility Specialists of Texas announced today that it has performed the first case of Next-Generation Sequencing for chromosome screening in the Dallas/Fort Worth metro area. The testing was performed in conjunction with Genesis Genetics, a genetic testing laboratory located in Houston, Texas. Fertility Specialists of Texas is a leading provider of in-vitro Fertilization (IVF) and genetic testing in North Texas, performing dozens of tests each year for hereditary disorders, family balancing, and screening for Down syndrome and other related disorders.
"We are excited to offer a wide-ranging genetic screening method for our patients," says Fertility Specialist of Texas physician, Dr. Dorette Noorhasan. "This technology will make patients feel more comfortable, knowing their embryos are being analyzed by a more comprehensive genetic test."
Next Generation Sequencing (NGS) is a fundamentally different approach to extracting genetic information from cells. While current technologies may look at several hundred locations on each of our 24 chromosomes to determine the presence of genetic abnormalities, NGS provides scientists a more detailed perspective on the entire genome by examining millions of independent data points throughout the genome. Its application in counting chromosomes to avoid genetic disorders, discovering new genes and new gene products, and direct analysis of hereditary disease causing mutations are all currently being used to give physicians and their patients a better understanding of their genetic makeup, or that of their embryos. NGS is a novel methodology that only became clinically available in the summer of 2014.
"Genesis Genetics is the largest and most experienced provider of pre-implantation genetic testing in the world and we're pleased to offer next-generation sequencing and to partner with such a renowned IVF center like Fertility Specialists of Texas," says Tony Gordon, Ph.D., managing director of Genesis Genetics. "We believe this new technology will make genetic screening more affordable and ultimately become a standard aspect of fertility treatment in the future."
To contact Fertility Specialists of Texas and learn about genetic testing please visit http://www.fertilitytexas.com/ivf/preimplantation-genetic-diagnosis/ or call 214-618-2044.
For more information on Genesis Genetics please visit http://www.genesisgenetics.org or call 313-579-9650.
About Fertility Specialists of Texas
Fertility Specialists of Texas is considered to be a leader in the field of reproductive medicine in the Dallas/Fort Worth area, with offices in Dallas, Frisco and Grapevine, as well as in Tyler, Texas and Texarkana. The practice specializes in IVF, donor egg IVF, LGBT-friendly treatments, egg/sperm freezing, tubal reversal and family balancing.
Fertility Specialists of Texas has a reputation for success, both in quality-of-care and in pregnancy and live birth rates. According to the most recent Society for Reproductive Technology (SART) data, Fertility Specialists of Texas has one of the highest IVF success rates in the state. http://www.fertilitytexas.com.