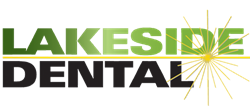 North Barrington, IL (PRWEB) January 09, 2015
North Barrington, IL residents who are looking to replace their missing teeth can now turn to Dr. Janet Century for treatment. Dr. Century is now accepting new patients from the area for dental implants, which look and act like natural teeth, for tooth replacement. This permanent tooth restoration option gives patients the ability to eat and speak without dealing with gaps in their smiles or the embarrassing side effects of loose dentures. Implants are now considered to be the most preferred tooth replacement option available today by most dental professionals.
An estimated 69 percent of adults between the ages of 35 and 44 have lost at least one tooth to decay, gum disease or injury. Almost a quarter of the population over the age of 74 has lost all of their natural teeth. Dental implants are a great option for those with missing teeth, whether they have a single tooth that needs to be replaced or an entire mouth full. Dr. Century can easily replace a single tooth here and there to complete a smile.
A dental implant is made up of three separate parts: the titanium implant that is surgically placed into the jawbone, the crown that looks like a natural tooth and the abutment that joins them together. Traditional treatment options, such as partial dentures and fixed bridges, leave the jawbone unstimulated. Without the tooth root to stimulate the jawbone, the bone deteriorates putting adjacent teeth at risk and changing the facial structure. This can completely alter a person's appearance giving a sunken-in and older look. Alternatively, when North Barrington, IL patients replace their missing teeth with implants, the bone is stimulated to prevent deterioration.
Patients in North Barrington, IL who would like to learn more about dental implants and how they can replace missing teeth with maximum long-term results can contact Dr. Century's office to schedule a consultation.
About the Doctor
Lakeside Dental is a general practice offering personalized dental care for patients in North Barrington, IL. Dr. Janet Century has over 30 years of experience restoring the smiles of her patients, and has been chosen as a "Top-Rated Dentist" by numerous rating companies. Dr. Century is a teacher and lecturer, and her commitment to continuing education has earned her the highly prestigious Fellowship from the Academy of General Dentistry. She is the only dentist in Lake County certified to use three different lasers for dental treatments, including the LANAP® protocol to treat gum disease. To learn more about Lakeside Dental and the services they provide, visit their website at http://www.lakesidedental.com or call (847) 440-3681.