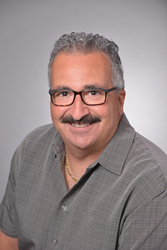 Monroe, CT (PRWEB) January 08, 2015
Dr. Richard Amato is proud to now offer the Pinhole Surgical Technique™ for Monroe, CT patients with gum recession. Receding gums can cause teeth to become more sensitive and can even lead to the loss of one or more teeth if the condition is allowed to progress to more serious stages without treatment. The Pinhole Surgical Technique™ now makes it possible to treat uncomfortable gum recession symptoms with minimal pain and invasiveness to the patient.
Many patients with sensitive teeth in Connecticut suffer from receding gums. As the gums recede, they begin to expose the sensitive roots of the teeth to air, water and food. When this happens, it can cause dental pain that may range from mild to severe and can make it difficult for affected individuals to eat without discomfort. Traditional gum grafting treatments for severe gum recession sometimes require healthy gum tissue to be removed from one area of the mouth and then sutured to the receded area. With the Pinhole Surgical Technique™, an alternative to gum grafting, patients experience less pain, less bleeding and faster healing. Multiple areas can be treated in one appointment and cosmetic improvement is immediate.
Because traditional gum recession treatments are fairly invasive and have long recovery periods, some patients are reluctant to receive treatment for their symptoms. However, the Pinhole Surgical Technique™ can remove much of the anxiety and fear associated with gum recession treatment, thanks to its ability to treat the condition without a single stitch or incision. The procedure is performed by inserting a very small tool into a pinpoint hole in the gums and then carefully coaxing the gum tissue downward over the tooth's surface. Because there is very little harm done to the gum tissue, there is minimal bleeding and minimal recovery time for the patient.
Patients with receding gums and sensitive teeth near Monroe, CT, can now receive relief from their symptoms without undergoing invasive procedures. Patients who wish to find out more about how the Pinhole Surgical Technique™ can relieve their gum recession symptoms are encouraged to call Dr. Amato's periodontal practice, Advanced Periodontics and Dental Implant Center of Connecticut LLC at (203) 712-0917.
About The Doctor
Dr. Richard Amato is a periodontist and dental implant specialist who provides personalized dental care using the most advanced technology for patients in Monroe, Connecticut. He has placed thousands of dental implants since 1989. Dr. Amato earned a DDS degree from Stony Brook University. He then completed a full time multi-year specialty residency and received his Certificate of Proficiency in Periodontics from Eastman Dental Center at the University of Rochester. He belongs to the one percent of dentists in the USA currently providing the first FDA-cleared laser procedure for gum disease treatment. Dr. Amato is the first and most experienced provider of LANAP® therapy in Fairfield County, Connecticut as well as the only Periodontist to provide the Pinhole Surgical technique in CT. To learn more about Dr. Amato and his dental services, visit his website at http://www.connecticutperiodontist.com and call (203) 712-0917.