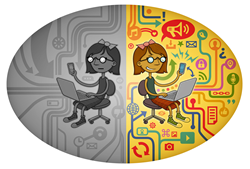 With Title II, the Internet will avoid the Balkanization we've seen in other industries like healthcare.
Los Angeles, CA (PRWEB) February 03, 2015
In the context of the net neutrality debate, the simple-sounding term 'open Internet' actually has two meanings. One meaning refers to access, arguing that people should have unfettered and equal access to online content and the basic infrastructure that powers the Internet. Those who are for net neutrality believe there should be no "pay-to-play" special treatment for companies, no "fast lanes" to deliver content at varying speeds.
The other meaning of 'open Internet' is used by opponents of net neutrality; they believe the cost of accessing the Internet should be determined by the free market. In other words, let the content providers, Internet Service Providers, and consumers slug it out to set the prices for speed and access.
Now the net neutrality debate is essentially over, and those in favor of strong net neutrality rules are poised to declare a near-complete victory.
"Net neutrality has been an open question for over a decade, but now it's finally going to be resolved," says Jason Frankovitz, an Internet expert with Quandary Peak Research, a technology consulting firm. "With Title II, the Internet will likely avoid the Balkanization we've seen in other industries like healthcare."
To understand net neutrality you have to understand an arcane bit of regulatory minutiae called Title II. According to Frankovitz, "Title II refers to a section of the Communications Act which would classify the Internet as a public utility, like electricity. The way it works today, you can't pay more than your neighbor to receive faster or brighter electricity, and the same would apply to the Internet under net neutrality." The New York Times reports that using Title II, FCC Chairman Tom Wheeler will be able to create and enforce rules explicitly prohibiting the blockage or slowing of Internet traffic.
The companies against net neutrality expressed their concerns in a letter to the FCC. Qualcomm, IBM, Intel, Broadcom, Panasonic, and others collectively argued that classifying the Internet under Title II would create harmful disincentives for them to upgrade networks and grow the country's broadband infrastructure, which will ultimately hurt the consumer experience. At the time, they stated, "Reversing course now by shifting to Title II means that instead of billions of [dollars in] broadband investing driving other sectors of the economy forward, any reduction in this spending will stifle growth across the entire economy. This is not idle speculation or fear mongering."
"Companies that own network infrastructure were concerned that Title II would weaken their motivation for investing in upgrades," continued Frankovitz. "But both Verizon and Sprint have made public statements that they will continue to invest in network infrastructure regardless." Also, a recent auction of wireless spectrum brought in a record-breaking $45 billion jackpot to government coffers, suggesting that the strong opposition against net neutrality was probably just talk.
Notably, Wheeler's vision of Title II implementation doesn't ban all forms of prioritization; he acknowledges that there are situations where prioritization makes sense. "I believe [Wheeler] just wants to prevent companies from buying their way into a better position, just because they can afford to," Frankovitz said.
The upcoming rules will be circulated within the FCC on February 5 and voted on February 26.