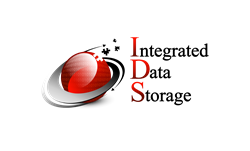 Implementing best-of-breed technologies is what we do. - Matt Massick, IDS CEO
(PRWEB) January 08, 2015
IDS, a leading Data Center Technology Integrator and Cloud Services Provider, today announced the delivery of CommVault technology through a new partnership to support their Cloud and Managed Backup Services. With CommVault software, IDS will provide industry-leading backup capabilities that increase backup success rates while reducing costs and minimizing inefficiencies.
With continuous rapid data growth spreading across nearly all industries, IDS feels there is a substantial need for intelligent data center solutions, creating an immense opportunity for them in the marketplace. Matt Massick, Chief Executive Officer at IDS, explained that he's excited to add another technology leader to their Cloud and Managed Services portfolio. He said, "Implementing best-of-breed technologies is what we do. The addition of CommVault software to our services is yet another example of why our clients choose IDS."
In addition to working with only the best technology partners, IDS helps facilitate successful scaling for big data by providing customizable solutions for their clients. Chief Technology Officer at IDS, Justin Mescher said the importance of being able to fit the unique needs of each customer is paramount. He explained, "IDS has been a CommVault partner for years, architecting and deploying their solutions in our customers' Data Centers. With this new offering, IDS will offer both on-premise Managed Backup Services and Cloud Backup, allowing us to build the perfect solution for each customer. We're passionate about our customers and CommVault is a partner who helps us deliver the highest quality solutions to them."
IDS is the latest partner to join Commvault's worldwide network of Service Provider partners. Todd Sommers, Area Vice President, Cloud Solutions Group Americas at CommVault said, "We're more than pleased that IDS, a long standing value added reseller partner, has now joined our service provider program. We look forward to working with a partner who is dedicated to not only choosing the right technologies, but following through with successful implementation."
Resources

About IDS
IDS is a Data Center Technology Integrator and Cloud Services Provider based in Chicago, IL. IDS works with a select list of best-of-breed manufacturers to deliver custom IT solutions to businesses worldwide. Primary areas of focus are Storage, Backup, Disaster Recovery, Data Analytics, Virtualization, Mobility, Networking, Compute, Security, Managed Services, and Cloud. Through a unique Engineering methodology and high level of accountability, IDS has established itself as a premier Solutions Provider. For more information about IDS, visit http://www.integrateddatastorage.com or call us at 312.334.6400.