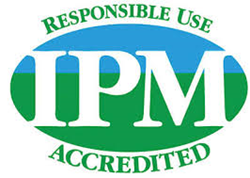 "We stay informed and promise to give the most diligent, timely service we can provide." -Kurt W.
Riverside, CA (PRWEB) January 09, 2015
New changes to the Healthy Schools Act begin in January 2015. Gopher Patrol is Healthy Schools compliant and is ready to help with all pest control needs. Some of the changes include: taking more preventative measures, monitoring stations, and site logs. Gopher Patrol's service technicians are highly trained in Integrated Pest Management Procedures. Call the devoted IPM expert to get the answers. Gopher Patrol has been serving school districts for over 10 years. Alarmed schools? Gated Schools? No problem for Gopher Patrol, they'll find the solution to make it work.
Team Effort
Schools are not the same as residential homes. Most pest control companies will only provide one service technician per school. Gopher Patrol goes the extra mile to make sure schools are being treated effectively. They believe that having multiple sets of eyes on a school helps ensure nothing is missed when on site.
SchoolDude
Tracking work orders, status, and services done at every school can be tough if the current company being used does not regularly update or use SchoolDude. Their office staff and dedicated IPM coordinator will keep updated information on a real time basis the status of every work order in the SchoolDude system, saving valuable time and money.
Quality Control
Gopher Patrol prides itself on offering the quality service needed when it comes to protecting students. Included in all of the Integrated Pest Management services performed and also provide routine quality control checks by a licensed field representative, specially trained in Integrated Pest Management.
With the new year and new policies, Gopher patrol hopes to be the number one choice in school options. Be sure to mention and ask school administrators, teachers, as well as janitors about the new updates. Gopher Patrol checks daily on the newest upcoming ways to prevent, treat, and manage possible invaders of the students learning environment.