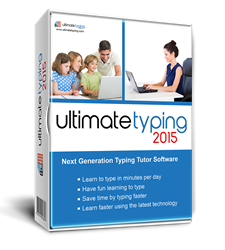 ESL beginners can adjust the reading level of Google results to only get results they can understand
New York City, NY (PRWEB) January 08, 2015
The eReflect editors share several useful Google tips and hacks with computer users to help them save time and get the answers they need much faster. eReflect, designer of the well-known program that teaches people to touch type, Ultimate Typing™, shares these tips in hopes they will become more widely known.
One of the seven Google tips shared by the eReflect editors is how the search engine can be turned into an instant dictionary. Typing the word "define" and then the unknown word instantly yields the definition of that word as the first search result.
Another tip shared by the eReflect team of editors is that Google can also be used as a currency converter, or to convert any other unit. All a user has to do is type in the known amount followed by the currency they want to convert to. For instance, they could type in "$100" or "100 USD" and then "£" or "GBP" to get the equivalent sum in pounds. When the eReflect editors did this, Google told them that one hundred US dollars equals sixty-three British pounds. The keyboarding skills experts at eReflect also reveal that Google can help users with finding local businesses easily, as well as getting instant weather forecasts for their city or the city they're traveling to.
eReflect note that people can use Google to find results that are tailored to their reading level or capacity. For instance, ESL beginners can adjust the reading level of Google results to only get results they can understand. The editors write,
"To use this feature when searching for a term (like "autodidactism"), go to "SEARCH TOOLS" – the last tab on the bar right under the search bar – and click "Reading Level" under "All Results." Choose between basic, intermediate, and advanced to get the search results with the preferred reading level difficulty."
Google is more than a search engine, the editors conclude; it is a powerful tool that helps people gather information quickly and accurately. As eReflect explains, the more features and tips a person knows, the more fruitful and efficient their interaction with Google will be.
*********
For more details on Ultimate Typing™ please visit http://www.ultimatetyping.com/.
For more details on Ultimate Typing™ EDU please visit http://www.ultimatetyping.com/schools.
About Ultimate Typing™
Ultimate Typing™ software is designed specifically for the improvement of typing skills. Created by eReflect, a world leader in e-learning and self-development software, Ultimate Typing™ has been informed by the latest developments in the science of touch typing.
Since its creation in 2006 by Marc Slater, the company has already catered to over 112 countries all over the world, offering products with the latest cutting-edge technology, some of which are among the world's most recognized and awarded in the industry.