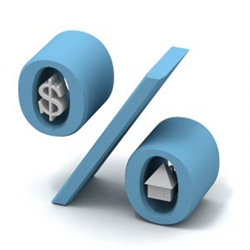 Lenders may begin raising rates near the end of March in anticipation of a Fed rate hike.
Chicago, IL (PRWEB) January 07, 2015
Lenders like Peoples Home Equity were pleased to see and share a number of positive factors that also affect first-time home buyers today.
Mortgage Applications Rise
Early this morning, TradingEconomics.com posted the latest mortgage applications report for the week ending on January 3rd. The weekly announcement showed that mortgage applications rose 11.1%. This rise was much higher than the expected 1.09%. Peoples Home Equity is not surprised applications have increased so much - mortgage rates are near historic lows.
The latest Federal Reserve minutes meeting extracts from December 17th showed that the institution is not yet set on raising interest rates until after March. This is great news for first-time home buyers anxious of higher mortgage rates to come in 2015. First-time home buyers can know that rates will remain low for the 1st quarter of 2015, but Peoples Home Equity does warn that lenders may begin raising rates near the end of March in anticipation of a Fed rate hike.
More Good News
The only positive news is that 30-year mortgage rates remain low. The current environment is very advantageous indeed, ha both home prices and interest rates are below peak levels. In terms of home prices, national median home sale prices remain at least 10% below the peak levels of the summer of 2006. In terms of Federal Reserve interest rates, which regulate lender mortgage rates, the current level of 0.25% is extremely low. How low? TradingEconomics.com said that Fed fund interest rates averaged 6.04 Percent from 1971 until 2014, reaching an all time high of 20.00 Percent in March of 1980 and a record low of 0.25 Percent in December of 2008. We have remained at a low of 0.25% ever since. This is the environment of just how cheap borrow costs currently are. Lenders like Peoples Home Equity are offering 30-year fixed mortgage rates under 4%!
Contact a Peoples Home Equity loan officer today at: 262-563-4026