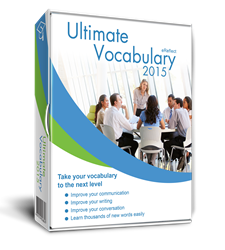 ...clarity and coherence are two aspects of writing that must be worked on from scratch in every piece of writing.
New York City, NY (PRWEB) January 10, 2015
eReflect and the Ultimate Vocabulary™ blog editors recently interviewed Adam, the editor of the popular website WriteToTop.com. Adam created the website to teach ESL learners better writing skills, and has been providing this video resources website to help people write in a clear, persuasive, and compelling manner. The eReflect blog asked Adam about his top tips for learning better writing skills, and in the interview, he gives good advice to aspiring writers, saying:
Adam took advantage of the interview to share some good advice to aspiring writers. "Writers need to approach their text with an eye to clarity, concision, flow, and of course a grasp of language rules," he said. "Many writers take shortcuts, assuming a reader can make the connections and jumps that are obvious to themselves. Do not make these assumptions about your reader."
Clarity and coherence of language are two themes Adam emphasizes throughout his interview. He points out that while language rules and grammar can be mastered by practice, clarity and coherence are two aspects of writing that must be worked on from scratch in every piece of writing. The number one rule of writing with clarity is to first thoroughly understand the topic. Once the writer knows what they are talking about, then they can explain and expand on that topic with ease.
The WriteToTop.com manager insists on proper language use in its written form because, as he tells the eReflect editor, spoken language has the help of gestures, tone, intonation, and body language to convey meaning. These cues are not available in the written word, where the writer has to be extra careful to communicate his or her thoughts with clarity and succinctness. Another tip shared with writers (ESL and native English speakers alike) relates to organization and proper structure. As Adam explains,
"If a written work is not properly organized, then the reader needs to search for the connections, the relations, the reasons, or whatever else the writing tries to express. Most readers do not have the patience or desire to 'mine' a passage for the information they need. If it's not handed to them on a silver platter, they'll go find another platter. "
eReflect is the designer of vocabulary builder software that has helped thousands of people write better with power vocabulary, and the company encourages people who want to write better to start by working to improve vocabulary knowledge and grammar. Once these principles are learned, writers can work on making their writing more clear, coherent, compelling, and impactful by applying the tips shared by WriteToTop.com.
***********
For more information on how you can benefit from Ultimate Vocabulary, please visit its official website, http://www.ultimatevocabulary.com.
About Ultimate Vocabulary™
Ultimate Vocabulary provides a proven and powerful platform, built to improve anyone's vocabulary.
The interactive self-improvement system provides more learning tools than any other program on the market, as well as more information on words.
The Ultimate Vocabulary software provides each and every user with a personal computer tutor. Providing a step-by-step guide to learning a powerful vocabulary, Ultimate Vocabulary is the learning tool everyone can benefit from.
Of course, the software is also backed by eReflect's iron-clad money back guarantee.