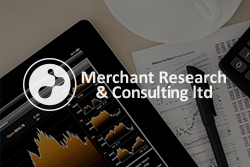 London, UK (PRWEB) January 09, 2015
At present, the global diatomite market keeps to a steady growth trend. Although the production of this material decreased significantly during the recession period; the world diatomite market started to recover in 2010.
In 2013, the USA took lead in the world diatomite market in terms of output, accounting for 35.8% of the global production volume. Both diatomite consumption and production demonstrated steady YoY growth during 2007-2014 (except for the recession years). The other significant producers of the material included China, Denmark, Japan and Mexico, which in 2013 accounted for 19.5%, 15.1%, 4.7% and 4% shares of the global diatomite output, respectively.
Filter aids and fillers make up the largest application area for diatomite, which accounts for 85% of the overall annual consumption volume. Meantime, absorbents and pharmaceuticals industries are among the other important end-use segments.
Vietnam currently boasts the largest diatomite reserves. Except for the rare deposits of high-purity diatomite, the world reserves are estimated to be enough to satisfy the product demand in the near future. Still, there is a need for new reserves to be discovered.
The world market for diatomite is forecast to increase through 2017, with the production likely to reach about 2.3 million tonnes by 2017.
In-demand research report "Diatomite: 2014 Market Review and Forecast" elaborated by Merchant Research & Consulting Ltd is now available at mcgroup.co.uk.
Report Details:
Title: Diatomite: 2014 Market Review and Forecast
Published: November, 2014
Pages: 82
Price: US$ 1,750.00
http://mcgroup.co.uk/researches/diatomite
The topical report offers a comprehensive guide to the world diatomite market at global, regional and country scales. It analyses the present situation within the market as well as uncovers details on the market historical development since 2008. Furthermore, the study comprises a detailed product profile and discloses updated statistics on the world diatomite output, consumption, demand, foreign trade and prices. Besides, the in-demand report presents valuable information on the dominant diatomite manufacturers, describes the competitive environment, reviews the state of downstream markets and contains a summary of the latest projects. The diatomite market future development till 2018 is also discussed.
Reasons to Buy:

Receive unique qualitative and quantitative information on the diatomite output, consumption and foreign trade (globally, regionally and by country).
Get a clear picture of the preveiling and emerging market trends.
Become aware of the diatomite market performance since 2008.
Find potential partners and suppliers.
Increase sales and improve business planning with the help of the prodound market analysis.
Point out the promising future opportunities and set up the right business goals.
Better understand, how the diatomite market is poised to develop in the next 4 years.
More in-demand market studies by the publisher can be found at Merchant Research & Consulting page.