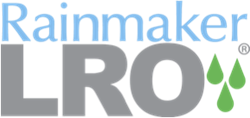 LRO Budget basically cut in half the work we had to do on our budgets.
ATLANTA, GA (PRWEB) January 08, 2015
The Rainmaker Group, the leading provider of revenue management and profit optimization solutions to the multifamily housing and gaming/hospitality industries, today announces that JIK Properties successfully implemented the LRO Budget™ application to develop its 2015 revenue budget.
With the use of LRO Budget, JIK Properties was able to streamline its revenue budgeting process and improve the accuracy of revenue forecasts for its portfolio of eight apartment communities, representing 2,150 apartment homes.
"The difference between budgeting revenue for 2015 compared with 2014 was like night and day," says Brandy Fedorak-Hall, vice president of operations for JIK Properties. "By taking care of the income side of the equation, LRO Budget basically cut in half the work we had to do on our budgets. We only needed to input the expenses. Putting together the 2015 budget was the easiest budget process I've ever experienced!"
LRO Budget leverages the historical data in an operator's property management software and within the Rainmaker LRO® revenue management solution to develop a complete revenue budget. The scientific, analytical approach to budgeting automated a number of tasks that Fedorak-Hall and her team had to do manually in the past.
"Before LRO Budget, we had to pull numerous reports and then manually adjust numbers to get where we needed to be; there were too many opportunities for miscalculations," Fedorak-Hall says. "LRO Budget reduced the chances of human error and used our historical numbers to forecast our revenue. It also provided us with the flexibility to make appropriate adjustments to the system based on our operators' extensive knowledge of activities in their markets."
For communities without a year's worth of data in Rainmaker LRO, the LRO Budget support staff provided expertise in setting budgets to help JIK Properties forecast appropriately. In the 2015 budget season, LRO Budget's support staff assisted in forecasting for 20 different apartment companies, including JIK, representing more than 150,000 apartment homes.
"Companies of all sizes, including JIK Properties, implement LRO Budget not only because of how much time it can save them, but also because of our extremely knowledgeable support team that has years of experience forecasting revenue for owner-operators across the country," says Andrew Rains, chief revenue officer of Rainmaker. "We are pleased that we had the opportunity to assist JIK Properties in its budgeting process and look forward to working alongside the company to continue to maximize its budget success throughout the year."
Rainmaker LRO® is the leading multifamily lease rate optimization solution used to maximize revenue from apartment leases. The system calculates optimized pricing based on multiple factors that influence rate setting, including traffic and lease duration, move-in dates, competitive affects and other metrics. The system also produces enterprise-wide demand forecasts by measuring and analyzing historical and current market metrics and performing calculations necessary for occupancy predictions that are dynamically updated as market conditions change.
Click here to learn more about how multifamily apartment companies are implementing or migrating to the Rainmaker LRO revenue management solution.
About Rainmaker
The Rainmaker Group is the market leader in profit optimization solutions for the Multifamily Housing and Gaming & Hospitality industries. Rainmaker software, coupled with professional business consulting services, enables multifamily housing operators to maximize revenue from apartment leases and helps operators of hotels and casino hotels secure the most valuable customers to increase their profitability. An innovator and thought leader in the highly specialized revenue optimization field, Rainmaker leverages cutting-edge research to bring customers the most sophisticated systems and help them achieve the highest profitability from their assets. Multifamily housing clients include leaders such as AvalonBay Communities, Equity Residential, Gables Residential, Post Properties, MAA and more. Gaming & Hospitality clients include leading organizations such as Atlantis The Palm Dubai, Caesars Entertainment, MGM Resorts International, Omni Hotels & Resorts, Wynn Las Vegas and many others. A Microsoft Silver Certified Partner headquartered in northern Atlanta, GA, Rainmaker has for four years running ranked on the Inc. 5,000 list among America's top fastest-growing, privately held companies. For more information, visit http://www.LetItRain.com.
Media Contact:
LinnellTaylor Marketing
Chris Wood
Account Director
(303) 682-3945
chris(at)linnelltaylor(dot)com
Company Contact:
The Rainmaker Group
Nancy Nevins
Director, Marketing
(678) 578-5728
nnevins(at)LetItRain(dot)com