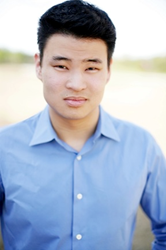 Atlanta, GA (PRWEB) January 08, 2015
Actors, models, singers, dancers and comedians have the exciting opportunity to audition for international non-profit organization, AMTC. Performers ranging from amateur to professional are invited to one of four auditions on Saturday, January 17, 2015. Auditions are free of charge and are open to anyone ages four and up. Through prayerful consideration, the AMTC team offers callbacks to mission-minded performers, who possess a teachable spirit and have a desire to become positive role models in the mission field of entertainment.
AMTC's Executive Director Adam She says, "Bad is bold in the entertainment industry, so good must be BOLDER. It's time for God's stars to stand up on the stages of film, fashion, music and theater."
Each audition is hosted by a team of AMTC scouts: industry professionals who believe in mentoring the next generation of upcoming artists. After the auditions, select talent will be invited to participate in the Bridge Training Program and international SHINE Conference. Scouts for the Jan. 17 auditions include AMTC Chief Serving Officer Carey Lewis, Director of 8 DAYS Film Jaco Booyens, AMTC Executive Director Adam She, and The Sing-Off Star John "Jontez" Montes.
AMTC has been the starting point for hundreds of successful artists and grads, such as Megan Fox, Stephen 'tWitch' Boss and Mary Charles Jones. AMTC Grad Beth Spangler (The Voice, Season 7) speaks about auditioning and joining the movement of AMTC: "It was the best decision I could have ever made. The best part was breaking free of the chains of fear and ultimately becoming an AMTC performer!"
AMTC teaches talented people what they need to know and connects them with talent agents, managers and casting directors for larger opportunities.
For more information, or to register for an audition, please visit http://www.amtcworld.org. To receive regular updates, follow AMTC on Facebook (http://www.facebook.com/amtcfans) and Twitter (http://www.twitter.com/amtcworld).