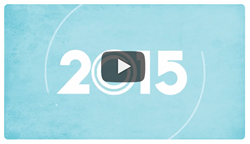 black mystery box of digital marketing: it's time to break it wide open
Andover, MA (PRWEB) January 13, 2015
Effective Student Marketing, a digital marketing firm specializing in higher education, has created a 60 second video that highlights its New Year's Marketing Resolutions for 2015. The video serves as an introduction to the nine resolutions it is recommending to its own clients and is an example of the type of branded content Effective Student Marketing creates. Content like videos, YouTube ads, Pandora spots, blog posts, and more are part of the digital marketing strategies that Effective Student Marketing puts together – for themselves and for the schools with which they work.
Among the resolutions the video suggests are:

Generate leads through social media advertising
Develop school-branded content
Create more videos to use in online advertising
Fix lead tracking
According to Effective Student Marketing founder and president Andy Kelley, the resolutions are meant to challenge school leaders to think beyond traditional marketing and demand measurable results from all their marketing efforts.
Kelley refers to the "black mystery box of digital marketing" and says that it's time to break it wide open and make transparency priority one.
"When marketing agencies are asked to link campaigns to results, they often tell their clients, 'trust me,' instead of teaching them what they need to know to make informed decisions," said Kelley. "At my company, we work in partnership with our clients. We offer proof of our successes, identify potential shortcomings and then work to fix them. And we keep our clients in the loop the whole time."
Kelley says that school leaders who embrace the Effective Student Marketing resolutions will see measurable results. He believes that when his clients are well-informed and knowledgeable, they make sound marketing decisions that lead to an overall better return-on-investment.
To check out the video or review all 9 New Year's Marketing Resolutions for 2015, visit the Effective Student Marketing website.
About Effective Student Marketing:
Effective Student Marketing is a digital marketing agency that embraces transparency and results-oriented marketing. It integrates marketing strategies that use social media marketing, pay-per-click advertising, and content creation to help institutions of higher education engage with students, graduates and future students to achieve their student enrollment and retention goals. Andy Kelley founded the company in 2004 and he and his team have a "we'll figure it out" philosophy that combines creativity and technology to stay on top of the latest tactics and trends in the digital marketing industry for higher education. You can find more information about their services at effectivestudentmarketing.com.