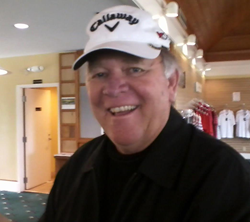 Vienna, Ga (PRWEB) January 14, 2015
Mike Bullington of Cordelle, Ga. donated a much needed sound system to the Easter Seals Southern Georgia Adult Day Solutions program in Vienna. The sound system can be used for center events and celebrations as well as fundraising events.
The mission of Easter Seals Solutions Day Program is to ensure that individuals with developmental disabilities experience valued roles in the community by providing services and training that supports individual choices and opportunities. There are four Day Solutions Centers located in South Georgia including Tifton, Cordele, Vienna, Albany, and Leesburg.
Easter Seals Southern Georgia creates solutions that change the lives of children, adults and families with disabilities or special needs by offering a variety of programs and services that enable individuals to lead lives of equality, dignity and independence. For more information, visit us online at http://www.southerngeorgia.easterseals.com or call us at (229)439-7061.