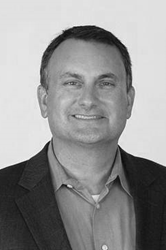 (PRWEB) January 10, 2015
ServicePower Technologies Plc (AIM:SVR), a market leader in field management software solutions – and recently named by Gartner as a Visionary in the 2014 Magic Quadrant for Field Service Management, 22 December 2014 by William McNeill, Michael Maoz and Jason Wong – today announces the appointment of Barry Weiss as Senior Vice President, Professional Services.
Mr. Weiss is an established leader who brings almost 20 years consulting and software experience, designing and deploying workforce management and mobile solutions for telecommunications companies. In his role, reporting directly to the CEO, Barry will manage and support ServicePower's global professional services organization during new client implementations, as well as ongoing client consulting.
Barry, with an MBA from the University of Michigan, brings significant experience in the implementation and ongoing support of software products, as well as account management, project management and business development. He previously served in production roles at Anheuser Busch and in the logistics practice at Anderson Consulting. Mr. Weiss also managed professional services at Paciolan, at OpenPages in the Asia-Pacific region, and at Intelitix.
He managed new market development at Xcelerate. Barry, an entrepreneur, then became a partner at boutique consulting firm, Group Seven Consulting, which specialized in designing and deploying workforce management and GPS solutions for telecommunications companies.
Marne Martin, CEO of ServicePower, commented, "Barry's appointment creates the leadership within our global professional services organization necessary to invigorate and enhance our team's existing skills, improving go to market and implementation capabilities as well as our ability to execute new business successfully, on time and on budget. Barry's leadership will further facilitate execution of our strategy and improve sales execution, creating stronger brand awareness and long term relationships with our clients in support of their evolving field service operations."
About ServicePower
ServicePower is the only company that can provide a complete, global field management platform that controls all elements of the service life cycle from offering an appointment, assigning resource and dispatching work through to tracking resources, processing claims and providing business intelligence and analytical reports. With advanced intelligence-based scheduling, dispatch and open market auction software, as well as access to a global network of 86,000 repair and installation technicians, we enable companies to control and schedule work using a mixed resource pool of employees and independent contractors. ServicePower provides solutions that cross all industries. Current customers include Assurant Solutions, Mitsubishi, Farmers Insurance, and Pitney Bowes.
ServicePower is listed on the AIM market of the London Stock Exchange with the ticker SVR.L.
For more information please visit http://www.servicepower.com