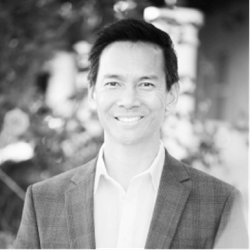 Las Vegas, NV (PRWEB) January 12, 2015
The Haute Living Real Estate Network (HLRN) of HauteResidence.com is proud to recognize Randy Char as a prominent real estate professional and the network's newest partner. HLRN unites a distinguished collective of leading real estate agents and brokers, highlighting the most extravagant properties in leading markets around the globe for affluent buyers, sellers and real estate enthusiasts.
About Haute Living Real Estate Network (HLRN):
Haute Living Real Estate Network (HLRN) of Hauteresidence.com offers readers the most prominent directory of experienced realtors, brokers and luxury listings, and HLRN has grown to be the number one source for real estate news, residential developments, celebrity real estate news and more. Seeking an experienced interior designer? Hauteresidence.com is also home to Haute Design Network (HDN), a collective of celebrated interior designers that will help you decorate your new home or stage an active listing. Access all of this information and more by visiting: http://www.hauteresidence.com.
About Randy Char:
Randy Char has over 20 years of experience as a luxury producer and broker in Las Vegas. As part of his most recent venture, Char sits as President of his own newly formed boutique luxury real estate firm in Las Vegas. With Char Luxury Real Estate, Char is focused on delivering a highly personal, expert team-delivered experience for clients in the high- end market. His brokerage allows him to collaborate with other luxury brands as well as focus on offering his skillset for professional development and charitable contributions in the Vegas community with each sale.
Char is Sr. VP of Operations and Broker of One Queensridge Place and president of the Las Vegas chapter of AREAA (Asian Real Estate Association of America). Char continues to keep his status as one of Las Vegas' top-producing brokers. Last year his team surpassed records in the community and closed a landmark total of $100 million in sales. As a thought leader in his industry, Char is also frequently requested for guest speaking appearances on luxury panels around the world.
To learn more, visit Randy Char's Haute Residence profile.