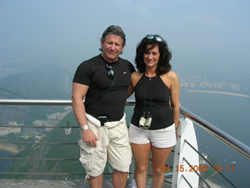 In similarity to the DASH Diet, Diet Doc focuses on teaching their patients how to break bad habits to improve their health.
Los Angeles, CA (PRWEB) January 09, 2015
Diet Doc wishes to congratulate the founders of the DASH diet for their ranking in a study performed by U.S. News and World Report and reported by Forbes. http://www.forbes.com/sites/alicegwalton/2015/01/06/the-best-diets-of-2015-ranked-by-u-s-news-and-world-report/ Popular diets of 2014 were recently ranked in categories including ease of use, short-term weight loss, long-term weight loss, nutritional completeness, safety and their effects on heart and health improvement. The DASH diet received accolades for its heart healthy effects.
The DASH Diet was originally developed to help people fight high blood pressure and control hypertension by lowering their consumption of sodium. And because the diet focuses on consuming the right portions of healthy foods, many will lose weight. The DASH diet provides their clients with sample menus and online guidance and while it does not boast its weight loss effects, it only makes sense that those who do learn to choose healthier, low carbohydrate, low fat foods will lose some weight while also reducing blood pressure and improving overall general health.
Similar to the DASH diet, Diet Doc's diet plans also focus on teaching their patients how to break bad habits to improve their health. And, because Diet Doc understands that most people, who do not have a medical or nutritional background, can find choosing the right foods challenging, they designed their diet plans that include personal, one-on-one guidance and support.
After an online consultation with one of Diet Doc's highly trained fast weight loss physicians, patients work closely with nutritionists who really get to know their patients. They tailor meal and snack plans that include many foods that their patients enjoy while incorporating a wide range of delicious and nutritious green leafy vegetables and healthy lean proteins that will satisfy each patient's personal nutritional needs and leave them feeling full and satisfied.
Diet Doc also understands that, while most clients have the best weight loss intentions, eliminating carbohydrates can be difficult, causing many to abandon their weight loss goals. For this reason, the company developed their diet plans that include pure, prescription hormone diet treatments, proprietary diet pills, appetite suppressants and powerful fat burners to accelerate weight loss and eliminate the typical dieting side effects of between meal hunger, loss of energy and food cravings. This powerful blend generates fast weight loss by targeting, attacking and forcing old, stored fat out of hiding to be released into the bloodstream and burned for energy, resulting in the very rapid and noticeable loss of pounds and inches from the hard to reach areas, such as the belly, hips, thighs and buttocks. In fact, a recent in-house survey of over 20,000 actual clients reported an average loss of 20 pounds or more per month while following the guidance of their Diet Doc experts.
Diet Doc patients have unlimited access to their team of weight loss professionals and can call on them for questions, suggestions, support, guidance and encouragement 6 days per week via phone or email. This personal contact keeps dieters interested and motivated and enables the doctors to monitor weight loss progress, assess mood, comfort level and attitude and to modify diet plans if weight loss tapers.
Finally, Diet Doc recognizes that scheduling and visiting doctor's offices and weight loss clinics can be costly, time consuming and embarrassing, they partnered with Telemedicine, enabling their patients to complete a health questionnaire, consult online with their doctor and participate in weekly checkup calls without leaving the comfort of their own home. Diet products can be easily and effortlessly reordered over the phone or internet to be delivered directly to their front door. This level of personal service, attention and support is unparalleled by the competition and has resulted in thousands of people throughout the country turning to Diet Doc for their weight loss needs.
About the Company:
Diet Doc Weight Loss is the nation's leader in medical, weight loss offering a full line of prescription medication, doctor, nurse and nutritional coaching support. For over a decade, Diet Doc has produced a sophisticated, doctor designed weight loss program that addresses each individual specific health need to promote fast, safe and long term weight loss.
Diet Doc Contact Information:
Providing care across the USA
Headquarters:
San Diego, CA
(888) 934-4451
Info@DietDoc.info
http://www.dietdoc.com
Twitter: https://twitter.com/DietDocMedical
Facebook: DietDocMedicalWeightLoss