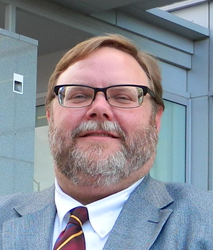 I work hard at fighting for the rights of the accused in New Hampshire
Londonderry, New Hampshire (PRWEB) February 03, 2015
This new website was designed with the visitor in mind with information on all aspects of criminal defense laws in New Hampshire. Attorney Carl D. Olson encourages followers to connect with him using social media. He has profile links on Google +, Facebook , Twitter and his Blog. Clients can find answers to common legal questions on this website. If more information is needed they can contact him here.
Firm Overview
Attorney Olson devotes his practice exclusively to criminal defense in the state of New Hampshire, with a strong emphasis on both the pre-trial motion phase and the trial phase of legal advocacy. During his career, he has handled and tried a wide range of criminal cases in New Hampshire. His trial experience, along with a personal commitment to his clients, combine to offer the prospective client competent representation in a supportive, hands-on environment. As a criminal defense lawyer, his philosophy is grounded in the strong belief that his clients should be fully informed about every aspect of their case as it progresses.
With his office centrally located in Londonderry, New Hampshire, Attorney Olson handles all types of criminal defense cases throughout southeastern New Hampshire, including the superior courts of Hillsborough, Rockingham, and Merrimack Counties. He regularly appears in Manchester, Nashua, Salem, Derry, Auburn, Hampton, Exeter, Plaistow, Hooksett, and Concord District Courts. With over 20 years of experience, Attorney Olson has appeared and tried cases in almost every district and superior court in the State of New Hampshire. All types of criminal matters handled, including DWI, felony, misdemeanor, drug cases, assaults, violent crimes, motor vehicle and juvenile offenses.
History
Attorney Olson is an experienced and successful criminal defense attorney practicing since 1990. After graduating from the University of Wisconsin Law School, Attorney Olson joined the New Hampshire Public Defender Program as a staff attorney in the Concord office in September 1990. In October 1992, Attorney Olson was named the managing attorney of the Laconia office of the NH Public Defender, which included supervision of three other attorneys. Three years later, in October 1995, Attorney Olson relocated to the Littleton office of the NH Public Defender, where he represented defendants throughout the North Country. In January 2000, Attorney Olson joined the Appellate Defender Program at Franklin Pierce Law Center, Concord, NH. During his twenty months as an assistant appellate defender, Attorney Olson briefed and argued over 30 cases before the New Hampshire Supreme Court. After 14 years of practice with the NH Public Defender Program, Attorney Olson entered private practice, where his practice is limited to criminal defense of individuals at all court levels in the State of New Hampshire.
Retaining a well-respected and experienced lawyer is perhaps the most important decision in ensuring that the government will not deprive you of your liberty. When you're in criminal trouble, you need a defense lawyer you can trust with your freedom in a justice system which is intimidating and unfriendly. Attorney Carl D. Olson has steadfastly defended the rights of the accused throughout the State of New Hampshire. Whether his clients are accused of misdemeanors or complex felonies, he dedicates his time, expertise, and experience to achieving the best result for his clients.
Being charged with any crime is a frightening experience. You need to know your rights under the law and act to protect them immediately. Do not wait to get help. The more time your criminal defense attorney has before trial, the better and stronger your defense can be. With over 19 years of experience, Attorney Olson has the knowledge and expertise in all aspects of criminal defense representation in the district, superior, and supreme courts of New Hampshire.

Payment Plans Available
Most Cases Handled For A Flat Fee
No Charge Initial Consultation (1/2 hour maximum)
Visa & MasterCard Accepted
For a Free Consultation you can Contact him at 603-425-6555.
Office location at:
2 Palmer Drive, Suite 5,
Londonderry NH. 03053