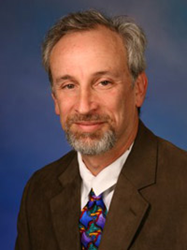 (PRWEB) January 21, 2015
Dr. Nathan E. Nachlas, one of America's top facial plastic surgeons, is studying a new procedure in conjunction with medical device technology manufacturer Medtronic that has the potential to dramatically improve the ease and effectiveness of sinus surgeries. This innovative procedure is a computer-guided balloon produced by Medtronic.
According to Dr. Nachlas, what makes the Medtronic balloon unique compared to other sinuplasty surgical procedures is that a computer guides the balloon allowing for improved accuracy.
"No guidance system comes close to the accuracy of actually being computer driven like the Medtronic," he said.
Dr. Nachlas said the Medtronic device is the next evolution of balloon sinuplasty surgery. He explained that one of the critical things in dilating a blocked passageway is to make sure that the dilating device is precisely located at the point of blockage. He said that this is true in any medical field from cardiology to sinus procedures.
"When balloons first came out, the surgeon had to use fluoroscopy to guide the balloon wire while performing a prolonged fluoroscopic exam," explained Dr. Nachlas. "That has progressed through light guided balloons, which is the current alternative to the new Medtronic device."
Because of the ease of the Medtronic balloon compared to light guided balloons, Dr. Nachlas said this study allows him to perform the entire sinus procedure in his office from the computer and using only local anesthesia. He added that this procedure is a huge advantage from anything previously done making for an easier experience for both patients and doctors.
"This is a very exciting new development that could save patients a lot of time and money," he added.
Dr. Nachlas and Medtronic began their study at the beginning of December. He was chosen to participate because he was one of the first three surgeons in the United States to perform to perform computer guided sinus surgery. He is also the first in the nation to use the Medtronic computer-guided balloon.
"I was one of a group of pioneers in balloon sinuplasty about seven years ago and have one of the largest clinical experiences in their use," said Dr. Nachlas.
Named one of America's Top Doctors, Dr. Nachlas is double board certified by the American Board of Facial Plastic and Reconstructive Surgery and the American Board of Otolaryngology. A graduate of the University of Chicago School of Medicine, he completed residencies at Yale – New Haven Hospital and at Johns Hopkins Hospital. Dr. Nachlas specializes in cosmetic surgical procedures, sinus surgery, and Rhinoplasty. More information about Dr. Nachlas can be found by visiting http://www.drnachlas.com.
Nathan E. Nachlas, M.D.
1601 Clint Moore Road, Suite 170
Boca Raton, FL 33487
(561) 939-0900