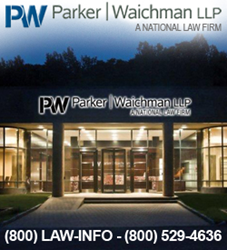 Port Washington, New York (PRWEB) January 09, 2015
Parker Waichman LLP, a national law firm committed to fighting for victims of defective drugs and medical devices, comments on a recent study conducted in the United Kingdom that revealed a large number of people studied received antipsychotic medications for disorders not deemed "severe mental illnesses" (SMIs). This, as litigation continues to progress in the United States. The research, published in the medical journal, BMJ Open on December 8, 2014 entitled "Prescribing of Antipsychotics in UK Primary Care: A Cohort Study," reviewed antipsychotic prescription use in the UK's primary care environments and revealed that a large segment of participants were prescribed antipsychotics from 2007 and 2011 for disorders not deemed to involve psychosis. In the UK, antipsychotic medications are the medications of choice for SMIs, including schizophrenia and other psychoses.
In the United States, antipsychotics are primarily used in the treatment of psychosis, a serious mental condition involving a break from reality and associated with psychiatric disorders including schizophrenia and schizoaffective disorder, Parker Waichman notes. Some atypical (second generation) antipsychotics include: Risperdal (risperidone), Zyprexa (olanzapine), Seroquel (quetiapine), Geodon (ziprasidone), Abilify (aripiprazole), Invega (paliperidone), and Latuda (lurasidone).
At least one antipsychotic has been the focus of US multidistrict litigation. Today, there are more than 700 Risperdal lawsuits filed in state and federal courts nationwide pending in: In Re: Risperdal Litigation, Case Number 100300296. The lawsuits similarly allege that side effects associated with the atypical antipsychotic caused men and boys to develop gynecomastia (male breasts). Lawsuits have been brought against Johnson & Johnson and Janssen Pharmaceuticals, the maker and marketer of Risperdal. J&J is the parent company of Janssen.
Parker Waichman LLP is a personal injury law firm long devoted to patient safety. "We want to spread awareness about drug side effects, especially potentially serious reactions. In this case, one drug has been associated with gynecomastia in men," said Gary Falkowitz, Managing Attorney at Parker Waichman LLP. "Our firm continues to offer free, no-obligation legal consultations to anyone who has questions about their legal rights."
Parker Waichman LLP offers free lawsuit consultations to victims of drug injuries and side effects. For more information concerning drug reactions, please visit the firm's Defective Drug page. Free case evaluations are also available by calling 1-800-LAW-INFO.