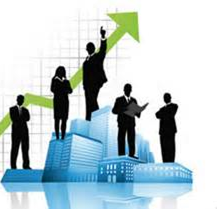 The Growth Company has always provided top notch training that our employees learn from and enjoy...I recommend The Growth Company for all of your training needs.
Anchorage, Alaska (PRWEB) January 09, 2015
Today The Growth Company announces receipt of approval from SHRM (Society for Human Resource Management) to offer Professional Development Credits for both the SHRM-CP and SHRM-SCP certifications. Lynne Curry, Ph.D., SPHR (CEO of The Growth Company, Inc.) and her team of trainers have over 30 years of experience in management consulting and specialize in providing training on a wide variety of topics to TGC clients.
Pursuit of continuing education is a must for the HR professional to retain relevant certification. The Growth Company's training topics address a wide breadth of critical skills: supervisor and manager training, EEO rules, harassment, communication, leadership, ethics, employee development and many more. Dr. Lynne Curry and her team respond rapidly and thoroughly to client requests, customizing training sessions to address both organizational and educational needs.
Organizations that invest in the training of their people experience less frequent turnover resulting in lower costs and better work environments. The Growth Company's training focuses on both strategic planning for the future as well as addressing immediate problems in the workplace. The HR professional who participates in TGC training will gain SHRM credit for individual professional development as well as strengthening skills for effective use within their own organization.
The Growth Company, Inc. is a Human Resource and Management consulting firm specializing in soft skills training such as communication, leadership, facilitation and mediation. TGC also provides a wide range of other HR services such as 360 reviews, investigations, executive/employee coaching and manual/policy write ups and re-writes. The Growth Company, Inc. was established in 1978 and is one of the longest lasting consulting firms in Alaska. The Growth Company also has a Workplace Coach Blog, where Dr. Lynne Curry and other HR professionals post about everyday situations people in the workplace experience. They provide insight and the correct way to approach and handle these situations.