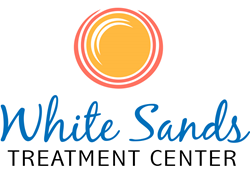 A New Era in Addiction Healthcare
FORT MYERS, FL (PRWEB) January 08, 2015
White Sands Treatment Center, Fort Myers' modern multi-tier specialized care facility will hold their grand opening and ribbon cutting ceremony on Friday, January 9th 2015 at 3:00 PM.
Following the welcoming from the Fort Myers Chamber of Commerce, attendees will enjoy speeches from influential community partners, local government leaders and recovery advocates such as Leslie Robinson, founder of Street Chicks in Recovery, Fort Myers' Mayor Randall Henderson, and Police Chief Baker. White Sands is pleased to announce their keynote speaker for the event, Relapse Prevention Therapy pioneer Terence Gorski. A leader and revolutionary in the fields of addiction, behavioral health and social services, Gorski has spent 35 years improving methods of preventing addiction relapse.
The White Sands Treatment Center is one of the few addiction rehabilitation centers in the United States that offers residential treatment, medical detox, intensive outpatient and partial hospitalization programs, as well as sober living aftercare. "White Sands Treatment Center is a project that has been almost five years in the making," says Bob Gannon, Chief Operating Officer. "We sought out the best possible location for a facility of this nature and found that peaceful Fort Myers was the ideal community and environment for individuals to get their life back."
Additionally, White Sands CEO James Rustemian will be speaking about the value of White Sands' philosophy and mission statement. Attendees of the event will see that White Sands has captured the integral components of a successful recovery: staff integrity, a quality designed facility and cutting-edge technology.
Alternative therapy programs such as Equine Assisted Therapy, biofeedback, and group counseling on the tranquil beaches are just a few features that make White Sands unique. "Attendees will notice the many fountains, gazebos and relaxing passages where patients can stop and reflect on what brought them there and envision a better future," says Gannon. The setting of White Sands was strategically designed to promote healing, and we are excited to share that."
"We are proud to be able to bring our vision of recovery to those struggling with chemical dependency, mental illness or both," says Rustemian. "We are committed to improving the quality of life for all those affected by the disease of addiction and the grand opening marks an exciting new beginning that I am thrilled to be a part of it."
Roughly 23.5 million Americans are addicted to drugs and alcohol, and only one in 10 addicts receive the rehabilitation treatment they need. In the past, relapse rates of those who sought treatment were disheartening; however, with new models of treatment, specialty programs, relapse prevention and recognition from the government on the need more accessible treatment, the future is promising.
About White Sands Treatment Center
White Sands Treatment Center was founded on the belief that both chemical and mental illness are progressive and chronic ailments that, if left untreated, can lead to incapacity or fatal illness. Located on 4 acres of land in the quiet beach town of Fort Myers, White Sands is a JCAHO accredited treatment center that offers those suffering from addiction a place to recover. With a majority of the staff coming from a background in behavioral or addiction health, everyone understands the battle of rehabilitation.
White Sands offers a number of different programs for those seeking treatment including medical, educational and counseling services, as well as scholarships to those individuals who do not have the financial means to pursue treatment. Recognizing that no two people are alike, White Sands prides itself on providing a highly individualized treatment plan that will address the underlying causes of addiction. We would like to extend an invitation to all those who would like to come see our facility, and meet the people who are working hard to make a difference within the community. For more information about White Sands Treatment Center, visit http://www.whitesandstreatment.com .
####
Media Contact: Terri Tracy
Phone: (239) 878-2055
1870 Colonial Boulevard
Ft. Myers, FL 33907