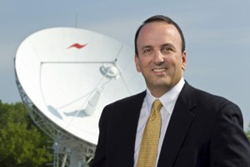 Divesting a line of business, restructuring, improved marketing and logistics in 2014 has won a record series of contracts that will add revenues in 2015.
Plano, TX (PRWEB) January 13, 2015
ASC Signal Corporation (http://www.ascsignal.com) reported today that a year of refocusing company operations, marketing and sales has generated a strong backlog that points the way to a robust performance in 2015 and beyond. In an interview with company CEO Keith Buckley, available on the company's website, he notes that divesting the company's DTH/VSAT business, restructuring engineering, operations and sales teams, a focused marketing effort and improved logistics to greatly speed delivery times have been drivers for the antenna manufacturing and services company, headquartered in Texas (USA). The result has been a record series of contract wins that will add to revenues in the new year.
When asked about the new marketing focus, Buckley said it resulted from the need to let the market know that ASC, formed as a carve-out to the legendary Andrew Corporation, has competed successfully with the "giants" in the antenna industry, securing contracts in more than 130 countries and in markets as diverse as China, Eastern Europe and the Middle East. In July the company also introduced another in its continuing line of innovative carbon fiber antennas into the market.
The full interview is available at http://ascsignal.com/files/news/2014/ASC-Signal-CEO-Interview-YE2014.pdf. Editors interested in interviewing Mr. Buckley, or requiring more information, may contact Susan Wojs at susan(dot)wojs(at)ascsignal(dot)com
About ASC Signal
ASC Signal is a multinational manufacturer of high-performance, highly-engineered satellite Earth station, radar and HF antenna systems. Our customers include international broadcasters and Fortune 500 companies, as well as military and government organizations. ASC Signal leads through design innovation that capitalizes on a 40+ year heritage of engineering creativity and excellence. ASC Signal is a member of the World Teleport Association and the Society of Satellite Professionals International. http://www.ascsignal.com